What the Virtual club fair brings to the table
Every year Lebanon Trail holds a club fair that is described by many searching for clubs as "a great experience," and described by club leaders as "an amazing opportunity to introduce the club and welcome new people."  This year, the club fair will be switched from in-person to 100 percent virtual, due to coronavirus.
 DECA president, Student Council president, and senior, Emma Roco, said that this will be the opportunity for students to "truly find a club for [themselves]."
"Last year, students had one time during lunch to go to as many clubs as possible," Roco said..  This year, students can continually access a digital hub and go back and forth between Club Videos and FAQs sheets to truly find the club for them."  
This year's fair will include opportunities that were not present in previous years.  Head Club Administrator and Assistant Principal Chelsea MacKinnon, said that she is excited to see how clubs present new ways to engage one another with both face to face students and virtual students.
"I think that instead of looking at it as a challenge, club leaders should look at this new year with renewed interest. This is a great opportunity to be creative and future ready leaders who are attacking this strange school year with newly created solutions that allow individuals to stay more connected," MacKinnon said.  "On top of that, I love hearing the truly innovative ideas that our students are creating to still connect with their community as well.  I think that we will see some pretty interesting things this year!"
With all of the excitement awaiting seeing these innovative ideas, Roco reminds us that there will still be challenges.
"Some of the challenges that this year's Club Fair poses include the challenge of technology.  It is difficult to standardize a process amongst all the clubs and administration that will easily gather each club's videos and FAQs," Roco said.  "Hopefully, with our digital platform, students will easily be able to access virtual Club Fair."
Something else new this year is the addition of each club creating a club video.
"The biggest change is creating a Club Fair video that engages students and also brings people into the club," Roco said.  "Because this is the main outlet for showcasing what the club is about, I wanted to make sure the videos, which have never been done before, excite students who watch them."
While one of Roco's biggest concerns revolves around technology, one of MacKinnon's biggest concerns is making sure everyone gets all the information.
"It is hard to ensure that everyone hears the same information and has an opportunity to register and be present for this, so I always feel like I'm missing something in a student population of about 1900 kiddos. However, word of mouth and social media platforms have helped alleviate that nervousness," MacKinnon said.  "Lastly, I just want to be sure that all of our students have the opportunity to connect with an extracurricular of some type. I think that clubs make the school year so much better! I hope that we can continue crafting new clubs that promote so many different passions and interests."
Students will be able to enjoy Club Fair on their own convenience, and it will be released during homeroom on September 22nd.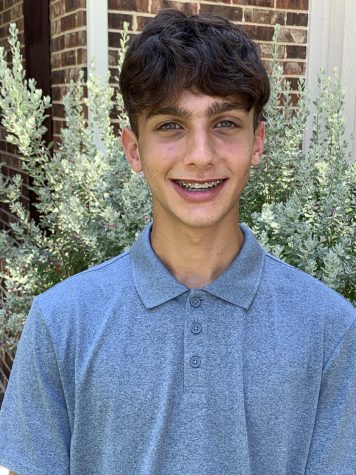 Charles Lachman, Editor
Charles Lachman is an editor for The Vanguard online news staff.  He is very passionate about news writing, and had the opportunity to work over the summer...