Pink Out's Struggle with the Coronavirus
This year football, cheer, and drill team lit up the field with pink in honor of breast cancer awareness month. Every year Lebanon Trail HS holds a pink out game and pep rally to spread awareness and raise funds to help stop breast cancer. 
Unfortunately, this year the fundraiser for the pink out was canceled. Usually, money is raised through selling wristbands and t-shirts, but Teacher Sponsor Sydney Heckes said they will not be sold this year due to coronavirus.
"Due to COVID, we will not be selling the t-shirts or wristbands," Ms. Heckes said. "Instead, we ordered the apparel specifically for our cheer and Emerald Elite teams so that they can wear them during the games."
Although the fundraiser is canceled, students such as volleyball player Reagan Garcia were still excited to spread awareness and play in the pink out game.
"I'm really excited to just show off the pink with my team as we play our hardest for the people who are fighting for their awareness," Garcia said.
However, according to volleyball coach Elise Swearengin, there will not be a volleyball pink out game this October. 
"Volleyball is not having a designated Pink Out night this year," Swearengin said.
Nonetheless, football's pink out game still went on in celebration of breast cancer awareness month, a month dedicated to spreading awareness for breast cancer. It was originally established by major breast cancer charities to spread knowledge and end the fight against breast cancer. Despite the serious message of the pink out, StuCo works to create an environment that students can look forward to. 
"StuCo is working with Cheer, Volleyball, Football, and Emerald Elite to create a great pink out season," Ms. Hekes said.
Even in an environment like a highschool game, the message still holds strong as told by volleyball player Lauren Sullivan.
"I'm looking forward to honoring those who have been affected by breast cancer," Sullivan said. "As well as bringing attention to an illness that affects so many."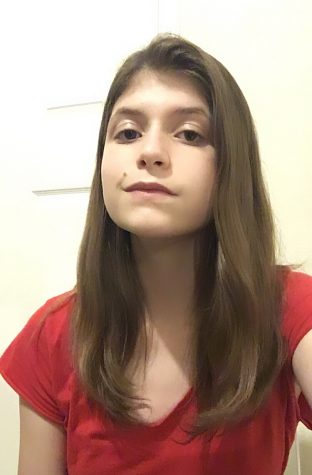 Rachel Schulte, Contributor
Rachel Schulte is a freshman at Lebanon Trail who is a member of the Symphonic band and the theatre program. Her hobbies include drawing, writing, and...