The student's view about Virtual Academy and Face-To-Face in school.
The current Frisco ISD school year has been affected by COVID-19 and there are now Virtual Academy school and Face-to-Face school options, but students are having difficulties with their protocols. 
During the summer, Frisco ISD contacted parents telling them that because of COVID-19 happening in Texas, they can choose whether they want their children to stay at home and do Virtual Academy school or go to Face-to-Face school for the year.
Some of the students remained Face-to-Face and went to school starting on September third. The Frisco ISD schools have new procedures for the return of their students to campus, such as the need for masks and social distancing between the hallways and at lunch.
"We have to keep a lot of social distance and have turns to go to the bathroom," junior Natalia Garzon said. "No mega lunch, almost everything is online even if we are face to face."
At home, Virtual Academy students have to go to Zoom meetings each class and do all of their assignments over the Canvas structure. The majority of their assignments are due at the end of the period or day.
One of the advantages that Virtual Academy has been that "we get to stay home and safe, [even though] the learning is better in face to face," sophomore Maria Noyola said."I just don't like how the online learning works."
Frisco ISD enables parents to change their choice whenever they want, so that they can let their children go Face-to-Face school, or return to Virtual Academy. 
Freshman Carlos Arrangoiz started Face-to-Face at Centennial High School, but he returned to the Virtual Academy school for this new semester because he thinks he feels "unsafe at school."
"In my opinion, right now and in the conditions the world is right now, I prefer virtual school," Carlos said, "life's not perfect and it is all about adapting to the world instead of waiting to see if the world changes. I had to adapt to virtual school to be safe."
Each school lets parents and guardians know if there is a new case of COVID-19 in the school. Currently, there are "278 positive COVID-19 student cases since the first day of school," the Frisco ISD website updates. 
"COVID-19 changed a lot about my first year in high school," Carlos said. "Everyone is 6- feet apart and everyone is scared to get infected in school."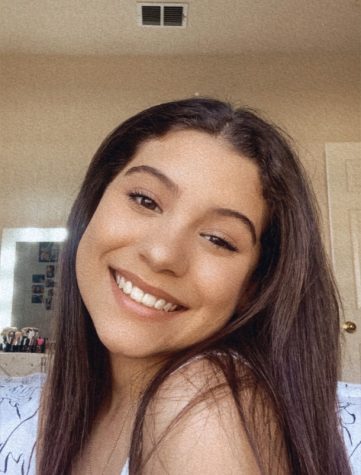 Sophia Pinto Guilarte, Contributor
I'm Sophia, I'm 15 and i'm in journalism. I love to write because i express my ideas through writing. I'm a freshman at Lebanon Trail High School....