Moving Up – DECA Students Prepare for State Competition
With 118 students qualifying for DECA State, Lebanon Trail has the largest number of state qualifiers in District 7. Among them are a mix of students with varying amounts of experience in DECA. While many seniors headed to DECA State have participated in previous years, some seniors are experiencing their first trip to State competition at the Sheraton Fort Worth from February 20-22.
One first year Senior, Samyam Lohani, is competing in the Principles of Finance event, a solo event meant for first year DECA members.
"Even though this is my first year, I am excited for State competition. I have spent time preparing for DECA so I hope to make it to Internationals but even if I do not I am grateful that I could make it this far," Lohani said.
Another first year Senior, Divya Nagireddy, is competing in the Sports and Entertainment team event with fellow senior Aarti Arvapalli.
"DECA has been an interesting experience because I have never previously participated in a business-related event and even though it is my first year, I enjoy not only competing but making memories with my friends at competition," Nagireddy said.
One Senior, Mihir Ali, has participated in the Entrepreneurship team event along with Amogh Channashetti, making State for the past three years. Although not new to the competition, Ali hopes to qualify for Internationals.
"Amogh and I have been participating in the Entrepreneurship team event for three years now and I hope that this is the year we can go all the way and qualify for Internationals. Even if we do not DECA has been an amazing experience that has introduced me to so many new people and has helped me grow as both a teammate and a leader," Ali said.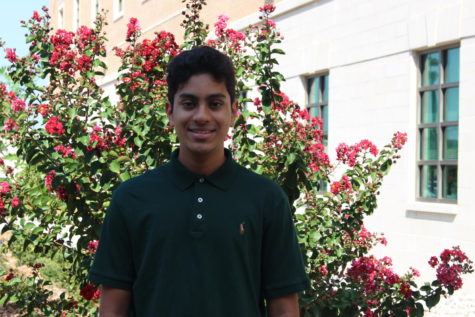 Srihan Somepalli, Sports Editor
This is Srihan's first year on the newspaper staff and as a sports editor. Previously, he had experience working on the LT Yearbook staff for three years...