Italian Glam
Among all the forthcoming glitz and glam lies the most important part of the night: dinner. Luckily, Frisco does not fall short on appetizing yet affordable restaurants to eat at. 
One of those places is Crudo Wood Fired Taverna located at 7004 Lebanon Rd. Suite 100
Crudo specializes in upscale Italian cuisine. According to yelp.com, the average spending budget for Crudo is under $30 to have a good portioned meal with appetizers and a main course. 
On September 28, Crudo was populated with students from all the four Frisco high schools who had their respective Homecomings during the night. But that did not stop the servers and chefs from providing excellent service. 
Within minutes of our large group's arrival, we were asked of our drink preferences and all 10 of our members were served water. There were plates of complimentary bread with feta cheese and olives waiting at the table as well. 
As we chatted about our upcoming plans for the dance, our servers arrived with our entrees in less than 10 minutes. Our water glasses remained filled for the entirety of the evening and every once in a while we'd hear, "How are you liking your meal?" Needless to say, the service at Crudo was superior, especially during a heavily busy night. 
On par with the service, Crudo's wood-fired pizza had a unique and pleasing taste. 
Since we had little time on our hands before the dance, we decided to order three Margarita pizzas and one Pepperoni pizza. 
A simple combination of basil, mozzarella and tomato sauce, their margherita pizza looked and tasted spectacular. It was evident that the pizza was made fresh, as their kitchen was open for the customers to see. The pepperoni pizza held the same wholesome taste as the margherita pizza had. As the cheese melted in our mouths, the crust held a crunch that perfectly complemented the rest of the pizza. 
After the deliciously quick meal, it was time to pay. We were pleasantly surprised when the total amount for all 10 people was only $80. For a restaurant with quality service and food, the price was icing on the cake at the end of the evening. 
Compared to other high-end restaurants with average food and frustrating service, Crudo proved to be a delight with spectacular service, delicious food and highly affordable prices. Overall, Forthcoming went off to a wonderful start with dinner at Crudo.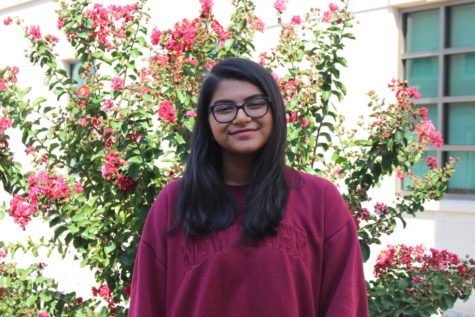 Kaushiki Roy, Editor
Kaushiki Roy is an Editor for the inaugural Lebanon Trail newspaper. Some of her hobbies include writing, photography and playing the piano. She plans...