Lebanon Trail JV football game
On Thursday October 15th, 2020, Lake Dallas High School hosted Lebanon Trails Junior varsity Football team in a well fought matchup that ended up at a score of 28-7 in favor of Lake Dallas. Lebanon struck early in the first quarter, however they could not pull through the victory letting Lake Dallas score four times throughout the rest of the first half.
Junior Varsity player Zach Hare described the teams now second loss as ¨some motivation for our team¨, and that ¨let us know that we aren't the best there is out there¨, Zach along with many JV players felt like they ¨hadn't played to the best of their abilities¨ and need to ¨get back into focus this week at practice.¨
Starting JV quarterback, Matthew Robison, stated that the JV play was ¨lackluster¨ and that the game ¨should've had a different outcome¨. He also stated that the team's practices had to be ¨more crisp in order to run the plays correctly and play less sloppy off the bat.¨
Parent Jimmy Sanders stated that the other team ¨simply played harder than them¨, he's seen the team play way better than what he's seen this past week and ¨if they want to win, they must come out with more intensity¨ said sanders.
Head coach, Coach Sadd Jacksons input on the situation was that the team ¨needed more conditioning and they were ¨not ready for this game¨, Jackson hopes to better prepare his team and come out with a win next thursday against Frisco High.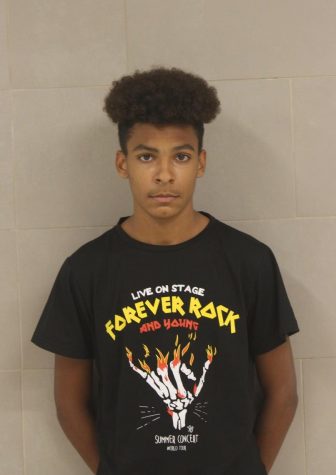 Jaylen Sanders, Contributor
My main hobbies are playing football, basketball and hanging out with friends. I enjoy making people laugh and smile and having fun. I am the only child...