A Football and Hoco Court Win
Being the first year with a graduated class, Lebanon Trail hosted its first ever official Homecoming Football game. With a satisfactory Hoco football win, this is also the first year LT has an official Homecoming Court. 
Senior and varsity cheerleader Hayley Vo and varsity tennis player Carson Jones are Lebanon Trail's Hoco King and Queen for the 2020-2021 academic year. 
"It was very surreal to be a part of the first ever homecoming court," Vo said. "I am so grateful to be able to win Homecoming Queen, but most of all to celebrate our football win with the school."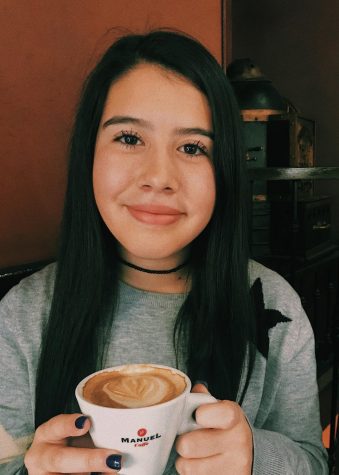 Fernanda Valle, Editor-in-Chief
Fernanda Valle is Editor in Chief for  The Vanguard news staff. Throughout her life, Fernanda has lived in countries all over the world like Nicaragua,...