Lebanon Trail Visits Some Old Friends
Basketball will play its fourth game since coming back from winter break on Jan 17 against Centennial HS.
"We're excited to play against Centennial, and we're hoping it's a good one," Junior varsity player Saketh Parvathaneni said. "We've practiced a lot and we think it will pay off."
Parvathaneni believes the team is doing well this season compared to past ones, and likes playing with his fellow teammates, and looking forward to see some familiar faces. 
The game, which will take place at Centennial, is seen to be a fan favorite for some students, as Centennial has students who went to Clark Middle School just as Lebanon Trail does. 
"I'm not only excited to see the basketball team play, but also see some of my old friends, so I'm looking forward to the game just as much as the basketball team," Junior Deven Patel said.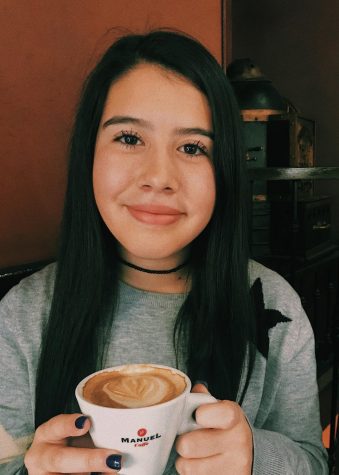 Fernanda Valle, Editor-in-Chief
Fernanda Valle is Editor in Chief for  The Vanguard news staff. Throughout her life, Fernanda has lived in countries all over the world like Nicaragua,...