Swishing It – Basketball Season Begins
Lebanon Trail kicked off its second varsity basketball season against Lovejoy HS on Friday, November 15. Along with the new season comes a new group of teammates and expectations to improve upon the previous season.
One aspect the team wants to improve on is teammate chemistry. Junior Payton Miles, a new teammate, mentions out of school events as an important part of improving the team.
"We have had a team dinner that a lot of us came to and we try to hang outside of school," Miles said.
Additionally, senior Aman Hiremath believes in the importance of bonding and pushing each other to improve as a team both at and beyond the basketball court.
"The season is long, so we always together helping each other and pushing each other to be the best individuals and players we can be both on and off the court," Hiremath said.
Of all things, senior Samyukt Metta most looks forward to improving from last season and enjoying his senior season.
"I look forward to winning games with my teammates and basically enjoying my last season of basketball," Metta said.
Improving their game, the team has worked on playing at a higher pace and being more intense.
"We have worked a lot on transition offense and defense. We are not the fastest or most skilled team in Frisco so we need to get stops on the defensive end and run to score," Hiremath said.
In addition to making an impact as an individual, Payton Miles wants the team to be successful.
"My personal goal is probably to average 15 to 20 points per game during the season and my goal for the team is to have a winning record and make the district playoffs," Miles said.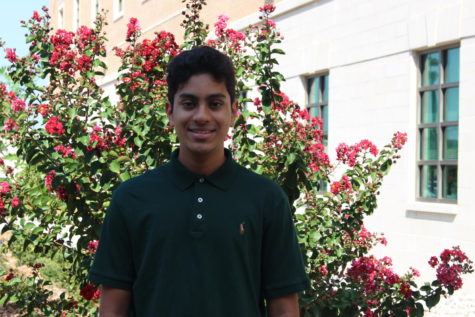 Srihan Somepalli, Sports Editor
This is Srihan's first year on the newspaper staff and as a sports editor. Previously, he had experience working on the LT Yearbook staff for three years...