Miners Win a Shootout Against the Bills
In a big Sunday night prime time matchup on September 29th against the Buffalo Bills, the Sacramento Miners won a shootout 49-42.  The game featured a comeback, key defensive holds, and offensive explosions.
In new quarterback Todd Davis' debut, he threw for 541 yards, four touchdowns, and had five interceptions.  This was the first time in five years that Davis has started an NFL game.
"Y'know, it just felt great being out there again," Davis said.  "I had the time of my life throwing deep passes, running around in the pocket, and every week I will get better and improve.  Soon, it will be 500 yards, four touchdowns, but no interceptions."
As hall of fame quarterback Joe Montana once said, "no quarterback can be good without any good wide receivers."  The Miners proved that they have some of the best in the game on Sunday.  Giovanni Aiken, Dosha Landry, and Dwayne Baines all caught for over 100 yards and a touchdown.
"I know they always say no quarterback is good without good wide outs, but no wide outs are good without a good quarterback," Landry said.  "Davis was throwing dots out there, looking like it was no big deal."
It was also with the help of the Miners offensive line that Davis had the time to stand in the pocket and throw perfect passes.  Since Davis is 34 years old, he has transformed into a pocket passer, meaning that he has to rely heavily on his offensive line to block well so that he doesn't get hit and knocked down.
"When protecting Todd back there, I think of Todd being my mama," left tackle Jourdan Wheat said.  "I cover the blind side of Davis so I don't want my mama getting hit, so I do everything I can to keep the d-ends in front of me."
On the defensive side of things, head coach Marvin Abraham said that he was "impressed, but also disappointed" in his defense's performance.  The Sacramento defense gave up 300 passing yards and 42 points, but tallied four interceptions (all by cornerback Roman Cuthbertson), 15 sacks, and two forced fumbles (totaling six total takeaways).
"This is not the type of game we should play.  I love our offense, but we have got to be able to stop the opposing offense," Abraham said.  "Kudos to the defense, we were able to stop them at the end of the game giving us time to score and win, but we need to play a better game.  I love the sacks and forced turnovers, but we can't be giving up over 300 total yards a game."
The defense has played like this in the first game of the season, when they beat the Oakland Raiders 42-35, as they made a huge comeback in the end of the fourth quarter to get the win.  But last week, Sacramento's defense only surrendered nine points and 68 total yards and got the win 48-9 in Los Angeles against the Dreams.
"We need to play like we did in Los Angeles, and be as consistent as we were there," cornerback Ryan Audrada said.  "We can't afford to just rely on our offense, we have to get some defensive holds and stops."
Sacramento's performance this year has gotten them to the number one pass and number one run offense, totaling an average of one.  The defense has the number 25 pass and number one run, getting them to an 18.
"We can stop the run, we've proved it, giving up 52, 37, and this game 27 rushing yards only," right defensive end Gabe Almendares said.  "We can't stop the pass right now though, and that needs to change.  We can't have the number one run and number 25 pass; it just can't be that different."
In these first three games of the regular season, Sacramento has been outscored 12-33 in the first quarter, but has outscored opponents 25-18 in the second quarter, 35-0 in the third quarter, and 42-18 in the fourth quarter.  Safety Zane Winnington wants the scoring of the Sacramento offense to be more "evened out," and for the defense to "perform better in the first quarter."
"This game was great.  The forced turnovers, the amount of quarterback sacks, they're great.  327 yards isn't great, but it's not bad," middle linebacker Malcome Temple said.  "I think we played well in quarters 2, 3, and 4, just not quarter one.  We need to play like we did in quarter 2, 3, and 4 consistently, and we'll be unstoppable."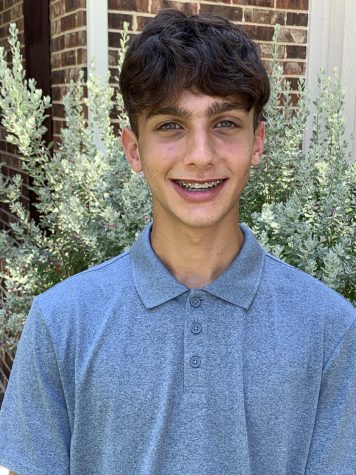 Charles Lachman, Editor
Charles Lachman is an editor for The Vanguard online news staff.  He is very passionate about news writing, and had the opportunity to work over the summer...