Band Prepares for UIL with their Mid-Winter Concert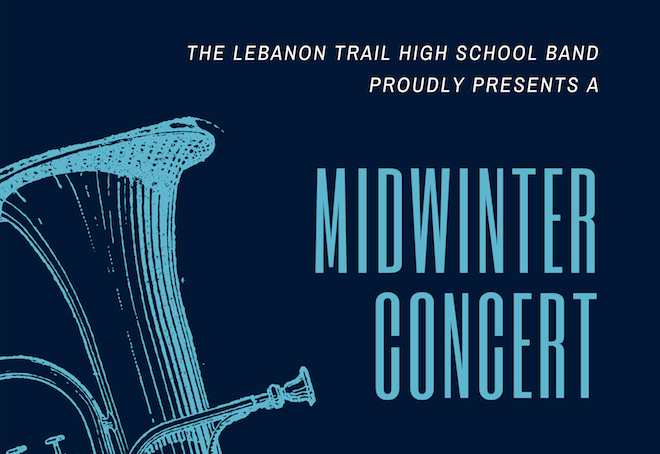 Band is performing their Mid-Winter Concert on Thursday, February 7th at 7:00 PM. All four bands are performing, including the Concert Band, Symphonic Band, Symphonic Winds, and Wind Symphony.
The Concert Band is first, playing Flight of Eagles by Borgo and Contempo by Story.
 Symphonic Band starts at 7:15 and is playing Klaxon by Fillmore, On a Hymn Song of Phillip Bliss by Holsinger, and Joy Revisited by Ticheli.
 The Symphonic Winds start at 7:35 and are performing Hounds of Spring, Variations on a Korean Folk Songs, and Folk Dances.
 Wind Symphony, starting at 8:00, finishes the concert with Who's Who in Navy Blue by Sousa, Southern Harmony Mvmt. 1 by Grantham, and Molly on the Shore by Grainger.
"The concert helps us out by making us play difficult music but also challlenging and fun." Said Sophomore Jonathan Nelson, a member of the Symphonic Winds.
The concert will be held in the Auditorium, and programs can be found online on the band website, TrailBlazerBand.com.