Tennis Team Triumph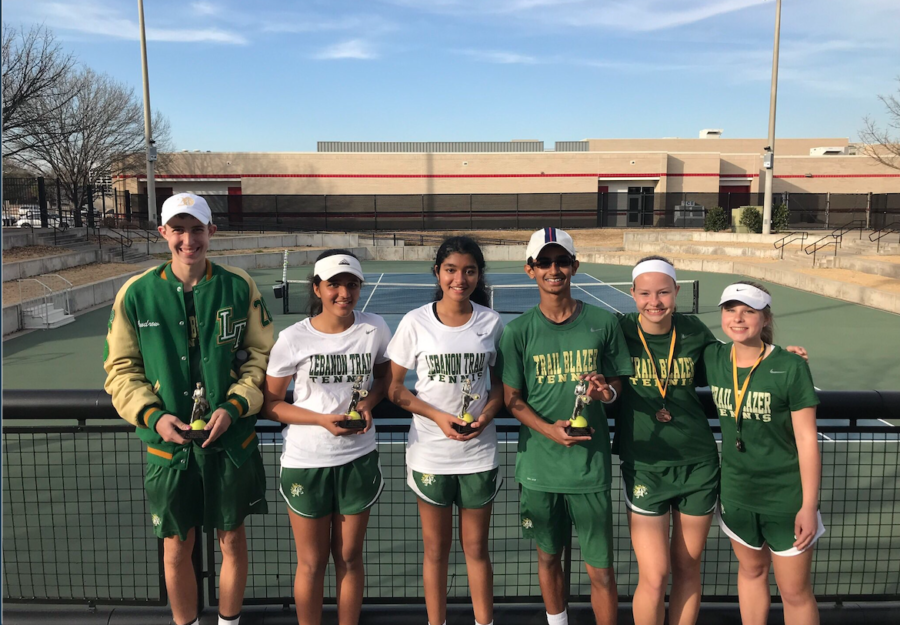 Lebanon Trail's tennis team travelled to Birdville High School on Friday, February 9th for the Birdville Varsity Tournament. The tournament lasted until late in the afternoon with the Singles sight finishing last.
Girls Singles and Doubles, Boys Singles and Doubles, and Mixed Doubles had two Brackets, A and B, to prevent players from the same school playing each other. Every Singles player from Lebanon Trail made it to finals against every Singles player from Central High School. This includes Tanisha Grewal, Navy Chundurun, Andrew Bovermann and Tanay Rishi. In the end, Lebanon Trail brought home four first place trophies in Singles.
In Doubles, Kelsey Burdick and Averi White won first in Consolation, winning three matches in a row. They brought home two metals for Lebanon Trail.
"Great tournament on Friday," Coach Maupin said to the team. "Let's keep working and build on our successes."
The tennis team will continue on with their Winter Season while still working hard and moving forward. Their next tournament is Friday, February 23rd at the Hebron Varsity Quad at Hebron High School, lasting all day.