My Definition of America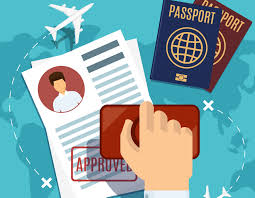 When my dad said if I want to live in America, I had no idea but loved it. America, where hot celebrities live and modern matters come from; that's how I thought of America during my 4th-grade year. I answered yes with a positive attitude but I had no idea what would happen later.  
It was a pleasant smell of fresh spring cherry blossoms in my old elementary school. When I came back home, my mom gave me an interesting look. I asked her what she was hiding and I got a mind-blowing response from her that I was going to move to the US with almost 100% certainty. My mom probably expected me to be happy about her response, excited about the future. However, instead of those, I hate, I hated it as much as ever. I didn't want to leave all of my fellow friends, and everything behind. My mom and dad couldn't help me cope with this stress since this is a choice that can't be reversed. Therefore, even if I tried my best arguing with my parents about not going to the US, I still didn't achieve my goals. 
On June 14, 2018, I got on a plane and flew 14 hours through the dark sky of the pacific ocean. When I arrived at DFW airport, bright strong Texas rays of sunshine directly lay on my skin. It was hotter than I thought and there were many diverse people around me. 
After 2 months of settling in here, the first day of school arrived. My first day of middle school was fine but harder than I thought it would be. I did not know much English and I was very confused about my teacher's classes. They spoke really fast and overall it was a very hard moment for me and I wanted to go back to Korea. However, as time passed, I got used to their speaking and the American school system in general, my English skill improved a lot (like A LOT) and I started to leave my feeling of returning to Korea behind. Even during the pandemic, My English skills did not diminish, though I was a bit disappointed about spending my valuable time in my home, not school. 
After finally getting out of my old middle school , my high school and last year of US started. High school was more enjoyable and fun than I thought; my friends, teachers, clubs, everything. My time flew too fast because of my enormous amount of joy. I won the VASE district competition, my writing was on club anthologies, made thoughtful moments in MODEL UN, somebody asked me out, went to homecoming with my friends, made many different friends, wrote articles for the school newspaper, and mostly had entertaining times with my friends. I loved to be their friends, experiencing wonderful opportunities, and being in the US.
Now, I have to leave my new motherland for my old motherland. I know that Korean school is a lot harder than US school, but it will be unique as here. Four  years feel short now and I don't want to leave everything behind here, but I know this will be a memorable memento and I will not forget my home: US.