One Last Time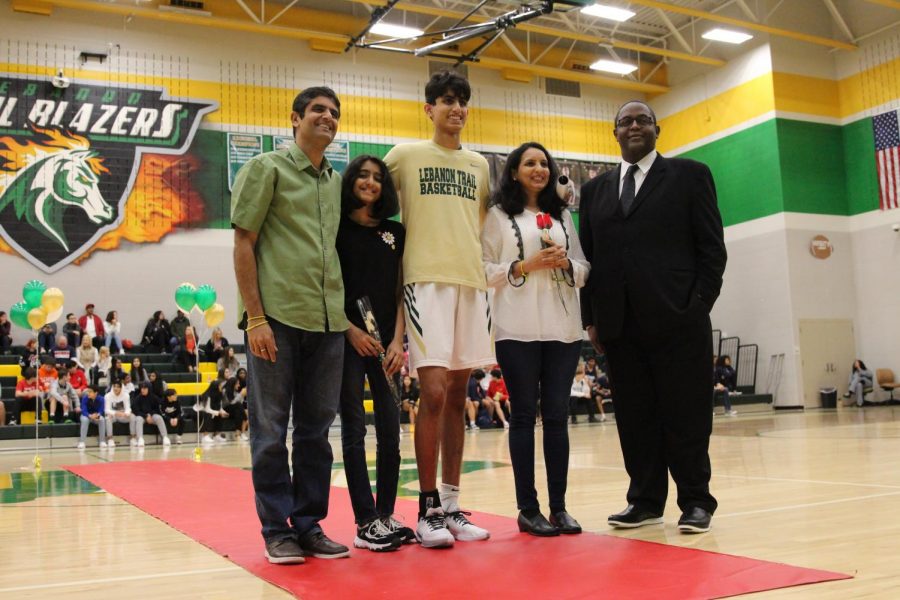 Last tuesday, February 18, the boys Basketball team finished its season off with a game against the Centennial Titans. In addition to being the final game, it was also the Lebanon Trail's Senior Night. 
Before the game began, all the senior players walked the red carpet with their families and were honored for their time on the team. The team announced the seniors' future colleges as well. 
The team ended up losing the game 47 to 70. But the players kept up their positive attitudes.
"It was really fun to reflect on all the memories we had throughout basketball. I truly appreciate the journey I've been on since freshman year," Senior Samyukt Mehta said.