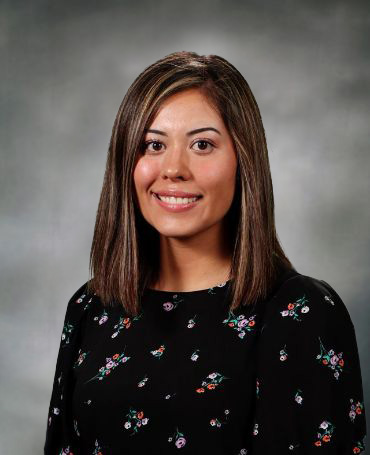 Jessika Belcher is the current student council (STUCO) sponsor at LTHS and an English II teacher. This is her second year as the STUCO sponsor and her third year teaching at LTHS.
After her first year at LTHS, Belcher decided she wanted to be more involved with the campus which is how her role as the STUCO sponsor came about.
"I wanted to feel more connected to LTHS," Belcher said. "So, when I saw that there was a need for a student council sponsor at the end of my first year here, I immediately emailed Dr. Duce (the LTHS principal at the time) and pleaded [with] him to please consider me for the sponsorship."
 Being an English teacher already means devoting extra hours due to grading, but Belcher commits even more time to her job since she has to balance two roles at LTHS. 
"It is difficult balancing my student council sponsorship and teaching," Belcher said. "What helps me the most, is prioritizing my time. My class periods and conference periods are strictly for teaching and the student council class periods, evenings, and weekends are for student council. I have to keep the two separated so that it is not overwhelming."
While Belcher has authority over the STUCO organization, she fully believes that the students are the ones who are meant to lead this club the most. 
"The students are the true leaders of STUCO, however I do enjoy seeing the impact we have had on school spirit," Belcher said. "My goal was to feel more involved and I personally feel like I have accomplished that thanks to STUCO. Some of my fondest memories are the memories I made in high school and it is great to be a part of the events that help create and shape those memories for our students now."
A major part of STUCO is coming up with new ideas for different events to build school excitement. Belcher makes sure to be open to these ideas as she puts most of the decisions in the hands of her students. 
"STUCO is always evolving and changing depending on what our students want," Belcher said. "Personally, I try to say 'yes' to as many of their ideas and proposals as possible, so I would say the change that I have brought is the perspective that we can make our ideas happen and if not there are solutions or way to make a variation of those ideas come to fruition."
As an English teacher it is important to Belcher that her students get something out of her class that they can apply to their life outside of academics.
"I hope that students learn the real world applications of my course," Belcher said. "I hope that my students learn how to draw their own conclusions from texts, I hope that they learn how to make meaningful connections, and I hope that they learn how to effectively communicate their thoughts both in a written format and verbally."