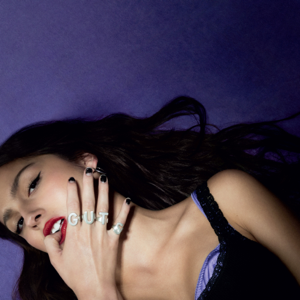 Olivia Rodrigo's new "GUTS" album is her second studio album. "GUTS" was released over two years after her debut album, "SOUR". She won a total of three Grammy's from her debut studio album, selling over 1.4 million copies. However, all this accumulated success did not come easily, and she continues facing difficulties in her career today.
When Rodrigo's first album, "SOUR" was released, she was accused of plagiarism, and was rumored to copy Taylor Swift's songs when writing multiple of the album's songs such as "1 step forward and 3 steps back", "deja vu", and more. Tied to her first album, Rodrigo was rumored to have centered her music around a love triangle taking place with fellow Disney stars Joshua Bassett and Sabrina Carpenter, although nothing was ever confirmed. 
As her new album "GUTS" makes its way through the internet, reviews seem to be better than her debut album, seeing that her songs are solely based on the theme of getting over an ex, and talking about relatable life experiences she or her friends have gone through.
The opening song of the album is titled "all-american b****" hinting at a new partner. The song goes into depth about what her qualities are, and heavily contrasts between the verses that provide an angelic, harmonious sound, and the chorus, which dives more into pop/punk notes. This was seen repeatedly throughout her first album, and she continues to add these elements into her new album.
Following the opener is "bad idea right?", one of my favorite songs in the album. It dives into a cycle of going back to an ex, and about convincing oneself that the situation is purely about 'friends' reconnecting when that's not truly the case. It has catchy lyrics, uses everyday elements and situations including hanging out with friends, and depicts various excuses to go back to an ex.
One of the more popular songs of the album, "vampire" plays after, following the same themes of a breakup and the aftermath of it. Unlike the previous song, this speaks more about betrayal within a relationship, manipulation and gaslighting. The song picks up a similar beat to that of Rodrigo's debut song "driver's license" later on in the song. This is my favorite song of the album, seeing how relatable and sincere the lyrics are.
Within the album, there are some contrasting songs in beat and topic, such as "lacy" and "get him back!". Both songs talk about elements revolving around a relationship, but "lacy" goes for a more smooth and soothing tone while "get him back!" leans further towards a punk/rock sort of beat. 
Every single one of these songs has the same elements of a breakup, moving on, and the aftermath of being in a relationship. Being in a relationship is never neat, and this new album helps shine a new light on how it is ok for situations to be messy and complicated, and that people are allowed to feel their emotions without having to put a limit on what they can express themselves about. Those that might be interested in going through this journey with Olivia Rodrigo can find the studio album GUTS on Spotify, YouTube, Pandora, Apple Music, and more.