Thanksgivings value in astray, as Christmas is weeks away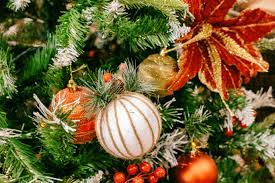 Sweet memories that are commonly relished, originate from celebrating holidays with friends or family. Despite Thanksgiving having a similar concept, its value diminishes, threatening the holiday to claim a spot as one of the least celebrated holidays, which isn't deserved.
In 1621, a harvest between English colonists and the Wampanoag people commenced, creating the first thanksgiving ever celebrated. Thanksgiving then, in 1863, became an official U.S. holiday, to appreciate the blessings from past years, which soon furthered into a family-orientated holiday.
"Thanksgiving is the time where I get to celebrate my mutual interests with my family, like watching football," junior Hector Piz Varela said. "Also spending some quality time that isn't often used with the people I'm thankful for, because of time inconvenience, makes me really grateful for it"
With so little amount, time is mainly spent doing activities that shift plans with loved ones from occurring. So, a holiday where everyone can release all kinds of stress with family and food can hold up immense value for Thanksgiving.
"There's nothing better than enjoying a night with a grand piece of amazing turkey presented before a table," freshmen Emerson Melendez said. "With the plates clacking, conversations flowing, and an encore of laughter later erupting from my family… It makes me very thankful."
Melendez awaits to live in the Thanksgiving moment every year, as one of his favorite holidays, having celebrated it since birth. Sophomore Owen Hart was raised under the same tradition, and has similar practices.
"Growing up with Thanksgiving, it's a basic tradition that I naturally follow," Hart said, "and I always enjoy it because it provides the opportunity to be grateful for having home-cooked meals and family members being always presentable."
Reflecting on met needs is an important asset to have, as many people take what they have for granted and rarely consider their fortunate circumstances; having a holiday about gratitude assists in possessing positivity, however, the issue comes with it being a yearly event.
"I don't really care about Thanksgiving," junior Matthew Henriquez said, "because I feel like making a holiday for being thankful is pointless, when [gratitude] is already an encouraging mindset to have on a daily basis."
Of course, patiently waiting for a singular day to arrive just to be thankful, seems pointless. But, Thanksgiving should be treated like a checkpoint for gratitude. A day for looking back on previous Thanksgivings, and noticing positive progressions while enjoying the presence of family.
"Thanksgiving is for recollecting what you're thankful for," Social Media Marketing teacher Emily Henvey said. "It's a good time to be thankful for the people in your life, to just take a moment to pause and say thank you."
Life doesn't last forever, so appreciation for the experiences acquired with others is valuable and should be remembered, rather than anticipating Christmas the moment November begins. Dedicating one day and thanking someone for anything they've done can be uplifting to anyone's day.
"I'm always glad when I'm thanked because it doesn't happen often," junior Gavin Fullen said. "The fact that my considerations, throughout all of my years of making, finally gets recognized during a beautiful Thanksgiving dinner never once fails to brighten up my day."