Humans of LT— Paola Hamann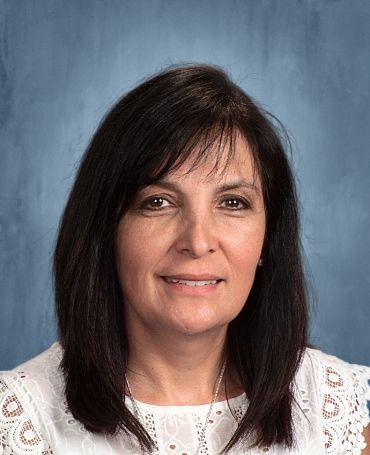 Paola Hamann is a Spanish 1, Spanish 3, Spanish 3 Advanced teacher who teaches a wide variety of students including native Spanish speakers, bilingual speakers, and classroom Spanish learners. 
Teaching is her second career and she has been teaching Spanish here at LTHS for two years.
Hamann described her Spanish background and when she first learned to speak Spanish and English.
"I learned from birth, Spanish is my first language, " Hamann said. "I didn't learn English until I was 11 years old, and I learned English from South Africa."
Hamann explained how her favorite method to teach Spanish is through interactive and cooperative methods. 
"My favorite is when we're not stuck and bound to a desk," Hamann said. "My favorite is when we're doing collaborative [work] or we're moving around. We're playing games, because there's so much more opportunity to learn without the kids realizing it that they're learning so that's my favorite."
As she currently teaches a variety of lessons, Hamann talked about her usual lesson plan and what her favorite lesson is to teach. 
"I don't think I can say a specific lesson, but I love teaching my Spanish 1 class slang words and pick up lines," Hamann said. "I [can] teach them different sayings, and that to me what language should be about."
Hamann explained the appeal of teaching and why she finds it enjoyable.
"Honestly, I don't think I could do this job if it wasn't for the kids. I really do enjoy making connections with kids, seeing them go from not knowing anything to developing and not only just in Spanish," Hamann said.
Hamann imparts some advice to her students and encourages them to persevere and pursue their dreams.
"To my students I would tell them, the sky's the limit, you decide what that limit is," she said. "You can go anywhere you want, do whatever you want, as long as you put your mind to it. I know that sounds kind of cliche but it's the truth. Don't listen to labels that people put on you. You determine your future."