Humans of LT — Nurse Evans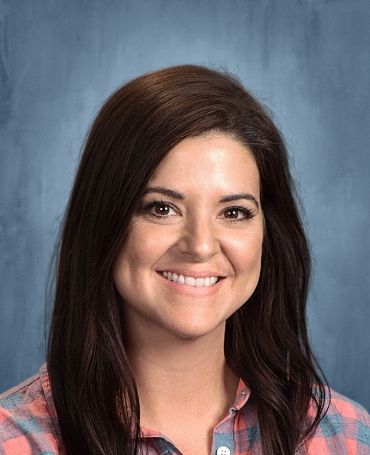 School nurse Beth Evans has been working as a nurse for ten years and she has been helping the LTHS community ever since its opening in 2016. She had a lot of experience and a high responsibility towards the well being of students especially in this critical time. 
"This is my 10th year as a high school nurse and I did three years of ICU nursing before moving to schools," Evans said.  
 Evans' job mainly focuses on medical support towards students' health including illness, injury, and lifestyle suggestions. 
 "Students with chronic conditions like asthma, diabetes, and seizures are managed to make sure they can attend school and participate safely," Evans said. " [My job also entails] collecting data on vaccinations, tracking illness outbreaks and making sure students are up to date with the current situation." 
Not only does Evans have the knowledge of a nurse, she also enjoys educating students about the importance of making healthy decisions. 
"My favorite part is just educating the students on their health, signs of illness, how to take care of themselves, when to see a doctor, and so on," Evans said.
However, as COVID-19 struck the world, it also posed many unforeseen challenges for Nurse Evans. 
"Initially [the effects of the virus] were unknown and there was constant changing of policies and procedures when we reopened in Fall of 2020," Evans said. "There was so much for the nurses to do and it made it difficult for us to do our 'main job.'"
The pandemic made Evans' job busier than before, as it became her main priority. 
"I have to keep track of all students and staff, both asymptomatic and symptomatic, , determining when it is safe for them to return to school while enforcing our district policies such as educating on the policies," Evans said. "I'm so busy with keeping up with the data, that I feel like I never leave my computer!" 
Evans said that her job is not as challenging as an elementary school or middle school nurse's and she feels sympathetic towards other school nurses across the community. 
"I'm lucky, because at the high school, we have assistants," Evans said. "I have Mrs. Brady who helps tremendously. Unfortunately, the middle school and elementary school nurses do not have assistants and have been even more overwhelmed with maintaining the 'normal' clinic jobs and also all of the COVID responsibilities."
Although COVID-19 number continues to be on the rise in LTHS, Evans believes there is still hope for positive changes. 
"These past two to three weeks, we have had around 100 cases reported each week and more like 20 to 25 per day," Evans said. "The good news, though, is [that] our numbers seemed to have peaked around Jan. 14 and have been trending down closer to 10 to 15 per day."
Evans hopes that someday, COVID-19 will be handled in a better way, and that this devastating pandemic will end. 
"I am hopeful that we will get better at managing COVID," Evans said, "and I look forward to changing our game plan."