Trailblazing a New Path
Now is a time to celebrate as seniors have finally received their acceptances and decided on where they will attend college!
After enduring many grueling months of applications, their hard work has paid off and the 2021 graduating class is about to go their separate ways all over the country, from California to Ohio to even here in Texas.
"I chose to attend UT because it is in-state and has a great program for what I want to study," senior Stavros Pafilis, who will be attending the University of Texas at Austin, said. 
One aspect of college that most seniors consider is the distance away from home. Some seniors choose to stay in state to be closer to their families and make their education financially affordable.
"Distance was definitely a factor, since I wanted to keep travel costs down and going out of state is much more expensive," Pafilis said. "I want to get a good education at a reasonable cost. That's why I aimed to apply to universities that were either in-state or I knew gave out scholarships and have good financial aid programs."
Another student who will be staying in Texas for college is senior Hannah Truong, who plans on enrolling in the University of Houston for their optometry school
"I wanted to stay in Texas so my tuition would be relatively lower," Truong Said.
While distance was more of a factor for Pafilis and Truong, senior Neha Bajaj says it didn't affect her decision as much, as she will be moving to Georgia for college.
"I decided to attend Emory University because I wanted to go to a small liberal arts school with a strong research background," Bajaj said. "After speaking to students and attending several of Emory's virtual events, I felt that I had found the perfect college fit!" 
Every senior has a unique experience with the college admissions process. While some students like Truong felt that it went fairly smoothly for her, others like Pafilis faced more challenges. 
"The admissions process was tedious, but as long as you make a schedule to get things done and stick to it, it's not that bad. Sometimes you get the results you want and sometimes you don't, and that's okay, because you learn about yourself in the process," Pafilis said. "No matter where you go, you'll probably be glad you ended up there."
After submitting applications to schools, most seniors waited anxiously to hear back from colleges. 
"The most stressful part was waiting for my decisions to get in," Truong said. 
Overall, the seniors will miss all of the memories they made at LT but they are excited to start the next chapter of their lives. 
"I am looking forward to meeting new people and making new memories, as well as exploring Austin, since it seems like a beautiful city," Pafilis said.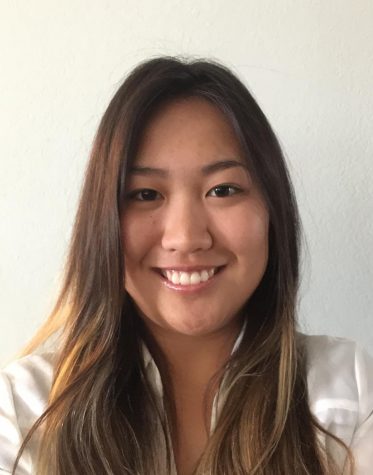 Madison Phung, Editor
Madison Phung is an editor for The Vanguard news staff.  In addition to playing competitive golf, Madison has interests in journalism and the film industry....