Carrying a Small Piece of a Small Business
Starting a business isn't always easy, but senior Mikayla Chua has quickly established her business, Keychains By Kay, as a favorable source for unique keychains. 
With a $5-$25 price range, customers can purchase a variety of products–custom letter or number keychains, jewelry boxes, coasters, ashtrays, trinket plates–through her business's Instagram account. 
"I started making the keychains for myself and my close friends at the time. The issue with resin supplies is that you can only get them in bulk, and I didn't need or want 60 keychains to myself so I decided to start selling them," Chua said. "I also just really love making them so it's nice to be able to make other people happy with the things I make."
Before Chua started making keychains, she first had to learn how to make resin items. With the help of online resources, she began to try out numerous tactics to create resin products to her liking.
"I searched up how to make resin keychains on Google and there was this one website that I read that was just the basics of it. I kinda just winged it from there," Chua said. "It was mostly just a lot of experimentation seeing what types of additives work best with the resin I use, messing around with different designs, and trying to make new colors. I get advice from other resin artists as well, which is super helpful," Chua said. 
Initially, Chua didn't plan on starting a business. However, as soon as she realized the growing popularity of her keychains, she saw an opportunity to continue doing what she loved for other people.
"In the beginning I was only selling them on Snapchat. At first, I was only going to sell them until I ran out of supplies, but a lot of people ended up wanting to buy one, and all my friends kept telling me to turn it into something more permanent. Someone I knew from middle school suggested that I create an Instagram account for it and so here we are," Chua said.
Keychains By Kay has impressed many people in the community, with her consumers praising the quality of the products and Chua's customer service. 
"They're so well-crafted and it's hard to imagine that Mikayla puts her heart into every single one of her products! I've already bought 4 keychains from her and her service is amazing. She always asks me exactly what I want, has so many design choices available that anyone could design something they love, and always texts afterwards for customer feedback, which is so appreciated!" senior Manasvi Neti said. 
Another particular aspect of Keychains By Kay that attracts customers is the plethora of options available for personalization. From various glitter, flower pedals, color combos, and dyes, shoppers can request intricate patterns and designs of their choice, giving them a unique role in the production process and more customer satisfaction. 
"There are so much variety to her products, and you can customize it to your own liking. She always make great gifts." senior Maya Goldberg said. 
As a small business, Keychains By Kay has impactful ties with the community. Chua said that starting her business allowed her to connect with other small businesses in the area. 
"One of my favorite parts of starting a small business has been discovering all the other small businesses and becoming friends with some of them too. It's so crazy to me how talented some people are, and I do have a highlight on my [Instagram] page of all the small businesses I buy from. All of those creators are definitely worth checking out," Chua said.
Senior Cheris Che, another Keychains By Kay customer, urges others to shop at small businesses because they can provide better alternatives without negatively impacting the environment as much.
"Supporting small businesses shows that you care for your local community. You are giving people jobs and in return receiving high quality/unique products," Che said. "Supporting small businesses is also good for the environment as they often have a smaller carbon footprint than larger companies!"
Overall, Chua's Keychains By Kay sets an example for aspiring local business owners looking to showcase their own products in Frisco and encourages people to show more appreciation for small businesses in the area. 
"I definitely think it's important to support small businesses because they dedicate so much of their time to have a product or service they want to share with their community, and I think it's important for all of us to show our support for their business that they work so hard for!" Neti said. "Almost every business starts small, and just to help them grow will make anyone feel happy."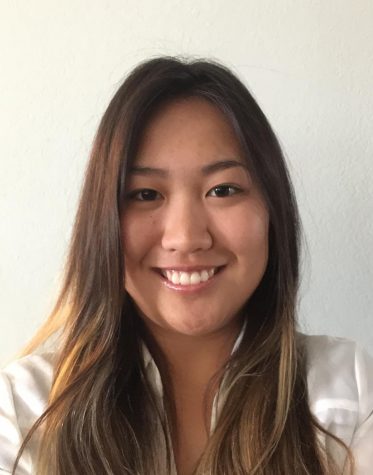 Madison Phung, Editor
Madison Phung is an editor for The Vanguard news staff.  In addition to playing competitive golf, Madison has interests in journalism and the film industry....