Lebanon Trail's first ever Homecoming challenged by COVID
Last year's forthcoming season included months of planning and preparation, with decorations, set up, promoting the event, and selling tickets.  There were also 700 students who attended the forthcoming dance.  This will be Lebanon Trail's first official Homecoming.  However, social distancing protocols will be observed due to COVID.
Student Council sponsor Sydney Heckes said that the biggest challenge and change from last year is not having a dance, "the biggest [part] of Homecoming."
"We have overcome [not having a dance] by placing more emphasis on other aspects of Homecoming, including spirit days and Homecoming Court," Heckes said.  "We will have a Spirit Week and have put a lot of time and effort into Homecoming Court."
Student Council Vice President Ariana Harpavat expressed her concerns with not having everyone in person to plan, and only having two days where people aren't at school to plan spirit days, during the week of Homecoming.
"The biggest change is having to plan with half our class and officer team being virtual.  It's difficult to plan without having everyone in person.  Another big change is having two days where people aren't at school… this made it a bit more difficult to plan spirit days."
Harpavat continued, saying a major challenge would be "creating 'hype' around Homecoming, without being able to have the dance."  She thinks people aren't going to be as involved as in previous years.
"We wanted to find a way to make people excited, especially for the seniors since it is [their] last year.  Spirit days were harder to create because it would be more difficult to get kids to dress up if they're virtual," Harpavat said.  "I'm looking forward to seeing people dress up for spirit days.  During COVID I think that it'll bring something exciting to everyone's day."
Principal Jacob Duce said some major changes from last year include not being able to host a "live, in-person community and campus pep rally," as in years past, not being able to have the traditional Homecoming dance, and having to be extremely mindful of all of the County, State, and CDC guidelines regarding COVID.
"[Following social distancing guidelines] is tough when trying to plan traditional events," Duce said.  "The biggest change (overall) is figuring out new ways to accomplish the goals of what Homecoming should be about.  It's required new thinking, new plans, and new processes, but we're committed to the challenge!"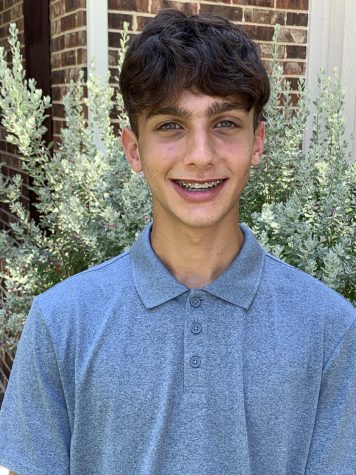 Charles Lachman, Editor
Charles Lachman is an editor for The Vanguard online news staff.  He is very passionate about news writing, and had the opportunity to work over the summer...