Marching Into the 2020-21 School Year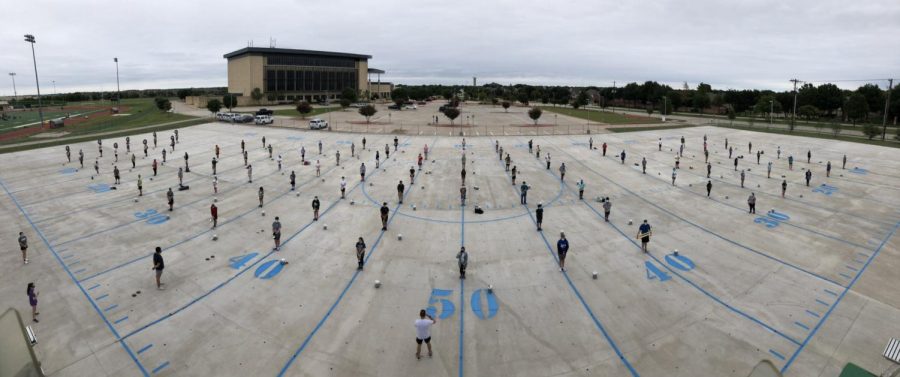 With the worry over the pandemic, and with many students choosing to attend school virtually, students and parents have been worried about how certain courses will run this year. Fine Arts is no exceptions to these changes, but with classes like band relying on face to face interaction, the Fine Arts department has had to alter some parts of the program, to ensure safety
The LTHS Marching Band has had to make several changes since the beginning of the school year, and even before the school year began. Normally, band students attend band camp in person, for around 1 month before school starts. However, the band camp was virtual this year for only two weeks, as opposed to a month, according to flute section leader Sydney Jones.
"This year, we also had all-region master classes over Zoom for part of band camp, " Jones said. "Learning and teaching how to march over Zoom was challenging and very different, but the freshmen were amazing and caught on quickly"
However, making band camp virtual was not the only change. Some other adjustments, involving social distancing, and masks, and other protocols have been made as well. However, fewer adjustments have been made to marching band, since it already involves distance and happens outside.
"Marching band is actually the closest thing we have to normal right now," Ms. Kelly Wykoff, one of the LTHS Band Directors, said. "We have added many other safety protocols, such as the use of masks and bell covers, which are like masks, but for the end of each instrument."
Additionally, the distance between students has been increased to around 15 feet, and the timeline for marching band has changed. Marching season and football season have both been pushed back. These changes affect competitions, but do not really affect football games.
"Frisco ISD has made the decision not to attend contests this year," Ms. Wykoff said."The band will still be performing at football games, both in the stands, and on the field during halftime. When we attend football games, we'll be socially distant in the stands."
These changes have led to some challenges for some of the section leaders and drum majors as well. Many of these changes are in relation to the way things used to happen at practices last year, and the years before, but the band is managing well, according to Namratha Thrikutam, senior section leader for flutes.
"There have been a few changes in how we operate in terms of our spacing across the field, how close we can get to members to correct them, and even some marching fundamentals, but we are all doing our very best to take care of each other and the band as safely as we can," Thrikutam said.
The changes have also affected the scheduling of practices, and the timings. According to Jones, people arrive and leave in shifts, to maintain social distancing. Also, all practices now take place in the afternoon, instead of last year's schedule of three morning practices and one afternoon practice.
"Three-fourths of the drum majors (including myself) are doing Virtual Academy, so we do not practice conducting, or get to discuss last-minute rehearsal or football game set-ups in person until after school practice," drum major Lauren McCord said. 
However, despite all of the changes, the section leaders, drum majors, and directors say that those new to the band should make the most of this year, even though there are a lot of changes.
"I know this year is most likely not what you expected, but still make the most of the situation, and continue to look forward to the years to come," McCord said. "You have only just started so be confident and know that you will one day be future leaders of the program."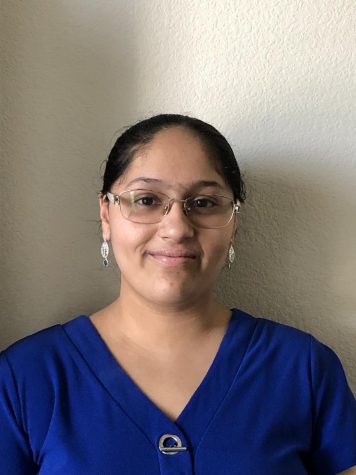 Shreya Pendse, Editor
Shreya Pendse is an editor for the LTHS Vanguard online news staff. She is a sophomore, and she is also a part of a theatre program.  In her spare time,...