Talk of the Town
Student Podcast Ignites Socio-Political Conversations Among Gen Z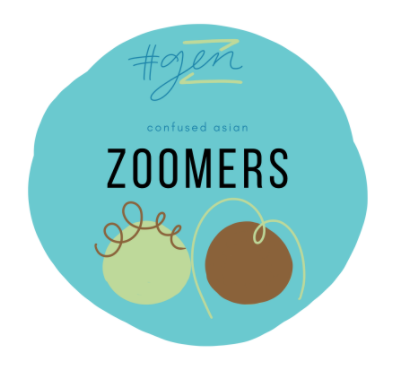 In today's climate, there are countless socio-political issues concerning public welfare, yet it can be difficult for teens to handle these problems because they don't know how to truly address these issues from an educated standpoint.  However, with the world becoming increasingly more progressive comes the next generation who, with the help of technology, hope to become more involved in an evolving society.
On platforms such as Spotify, Google Podcasts, and Anchor, Confused Asian Zoomers is a left-leaning podcast dedicated to discussing relevant socio-political issues and helping start conversations about controversial or relatively unknown topics among Gen Z. Co-hosted by senior Veena Ganeshan and junior Yee Hong Pua, they are motivated to break the barrier of discussing such topics that are considered taboo and make it socially acceptable to talk about, especially in the Asian American community. 
"I heard a lot of people say that they don't really get into politics or they don't get into certain topics because they don't know anything about it. A lot of it is really scary for them. So we coined the whole 'confused' aspect of people and we came up with Confused Asian Zoomers," Ganeshan said. 
With so much time on her hands in quarantine, Ganeshan was inspired to create a podcast after witnessing the amount of political strife during the height of the Black Lives Matter protests in early June. Because she shared similar views on socio-political issues with her friend, Pua, she decided to contact him to join her as co-host for the podcast.  
"It was about a week after the George Floyd incident, and I wanted to do something for a while because I'm a pretty big activist. I wanted to do something where I can express my feelings towards different topics," Ganeshan said. "I've always wanted to be able to give my two cents on a podcast, so I combined those two ideas together."
Together, Ganeshan and Pua worked out an efficient system to record and release episodes in a timely manner. The urgency to release episodes stems from CAZ's focus on encouraging students to talk about relevant issues happening at the moment.
"Usually, we meet up every week and we brainstorm topics that we want to address, and then we decide on a topic at the top of the week. We do research throughout the week and then on Fridays, we would come together and record our episodes, then edit and release the next day," Pua said. 
Topics discussed on the podcast range from coronavirus-related legislation to the election process to sensitive subjects such as abortion. By opening up a conversation about these weighty topics, Ganeshan and Pua hope to set an example for their listeners by showing them how to dive deeper into these issues in an informed way. 
"For a long time, young people have been told to avoid these controversial issues and not talk about them because they're "too young to understand them," but if you don't address issues they never get solved," Pua said. "So the first step is to start talking about them and that's what we try to do with this podcast."
CAZ's emphasis on generating discussions among teens extends to its listeners as well. The podcast welcomes guest speakers, either by accepting requests to join their series or by reaching out to people they know that are passionate about certain topics. 
"The reason why I was a part of it was because I think it's a really good cause," senior Kisana Ngwenya said. "I think that their podcast is able to reach a lot of people while spreading meaningful information about topics that a lot of people wouldn't even consider discussing. I like that their platform gives people a way of voicing their own opinions and educating themselves about different topics."
For the podcast's fourth episode, Ganeshan reached out to Ngwenya to speak on mass incarceration and its effects on the African American community. Ngwenya believes that her experience as a guest speaker opened the doors for her to talk more freely about the issues she is passionate about and help inform others. 
"I think that this podcast can really help a lot of students stay informed because it really does help you talk about those hard conversations, especially now. A lot of people don't want to have those conversations about things like race because they don't want offend other people, but the thing is if you're not informed and educated, and if you don't acknowledge what is happening, then you're not really helping make the world a better place," Ngwenya said. 
While CAZ may have a small platform right now, the co-hosts are nonetheless committed to not only discussing their opinions but also persuading their audience to research these subjects on their own. They believe that their podcast can bring a positive influence on the school community by stirring more discussion among the students.
"I hope for our listeners to develop their own opinions and seek civil conversations with other people, not just flat out argue, which is what we see a lot," Pua said. "What I think it could do for the LT community is that by people listening and developing their own opinions, we can have a more progressive student body."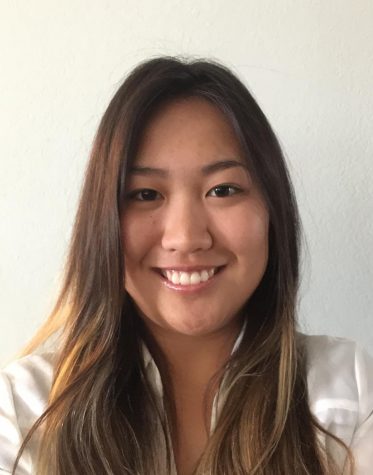 Madison Phung, Editor
Madison Phung is an editor for The Vanguard news staff.  In addition to playing competitive golf, Madison has interests in journalism and the film industry....