Conquering the Health Field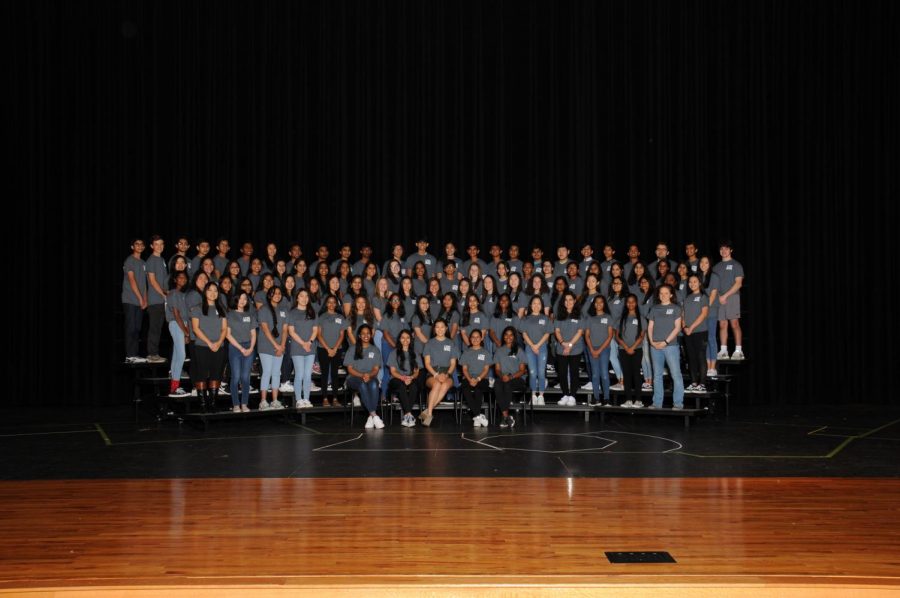 The Health Occupation Students of America (HOSA) club at Lebanon Trail recently competed in Area on January 31 against other schools in Frisco ISD to qualify for the state competition in Galveston, Tx.
HOSA is an organization where students who are interested in becoming future health professionals are able to explore a health and medical field, and compete against others for a chance to compete at an international level. 
There are various forms of competitions, such as taking a test over general knowledge, performing a skit or a speech with a group or individually, or like senior and president of HOSA, Kay Chi Pua, practicing in various health fields.
Pua focused on physical therapy for her competition, and said she is proud to be a part of the HOSA community.
"Being around members who share the same goals and passion for medicine and healthcare is empowering and I love it!" Pua said. 
Pua is one of several students who will compete at the State competition in Galveston, and said that she is very excited to go and represent LT.
"HOSA competitions demand a lot of work, but it's worth it," Pua said. "It feels great knowing that all my studying paid off and competing alongside my friends who share my same dedication."
Junior Genevieve Dutra will also be joining Pua in going to Galveston. Dutra was a part of a group with fellow juniors, and created a skit to perform for their competition in Area.
"We've been preparing sinceSeptember, and it required a lot of dedication to get to where we are," Dutra said. 
Dutra said HOSA is all about exploring the medical field to be able to get insight into a career she wishes to pursue in the future, and she is glad to be able to make it to state.
"Being able to go to Galveston and compete against schools all over Texas is really rewarding," Dutra said. "My group and I have worked hard, so we're looking forward to competing, and also having fun."
Other members of HOSA, like junior and HOSA officer Amaniya Hatt, do not compete, but help fellow members prepare for competition.
"I feel really proud to see my friends do well in competition, and I'm glad to be helping them in any way I can," Hatt said. 
"I help them memorize terms, speeches, organize events, but most importantly support them through competition," Hatt said. "Being able to be involved in an organization like HOSA and have this experience is great for me and for everyone else that I work with."
It seems that HOSA's competition was a success for many, and Lebanon Trail is looking forward to seeing how far these students can go.