A Pink October
National Breast Cancer Awareness Month was founded in October 1985 as a way to promote the fight and research against breast cancer, and Lebanon Trail HS makes sure that the school is prepared to help inform its students about breast cancer.
With pink being the official color of the fight against cancer, Lebanon Trail will have a Pink Out themed Pep Rally and two Pink Out varsity games for students to show their support for the fight against breast cancer.
On October 18, varsity volleyball will have its Pink Out game against Lone Star HS. On October 24, there will be a school Pink Out Pep Rally before varsity football plays its Pink Out game against Reedy HS.
Junior varsity Volleyball player Xuan Nguyen said that she is looking forward to being able to play a Pink Out game against Lone Star HS.
"I'm most excited to see everyone there decked out in pink to support breast cancer and to dedicate a game to something so important," Nguyen said.
Lebanon Trail's Student Council is heavily involved with activities surrounding Breast Cancer Awareness month. Its members will be hanging pink ribbons on trees that surround Lebanon Trail on October 17.
Teacher sponsor Sydney Heckes said that Breast Cancer Awareness month is important and "should be shared around the school."
"As a student led organization, we try to get everyone involved as much as possible and inform the school of breast cancer throughout October," Mrs. Heckes said.
Junior Daniela Alvarado, varsity cheerleader, has been affected personally by breast cancer when her mom, Edith Alvarado, was diagnosed. Yet, despite the harsh illness, Mrs. Alvarado is now cancer free, and watches her daughter during the Pink Out pep rally held each year.
"Cheering during the pink out pep rally is always fun and I am able to cheer for my mom and all she has been through honoring her battle with cancer. It is my favorite time of the year," Alvarado said.
Alvarado's experience with breast cancer has changed her view on life, and she hopes that during October other students will be inspired to spread awareness of breast cancer.
"My mom was able to optimistically look at her situation and teach me to appreciate everything that I have," Alvarado said. "She was always positive and taught me to never let any situation overcome you."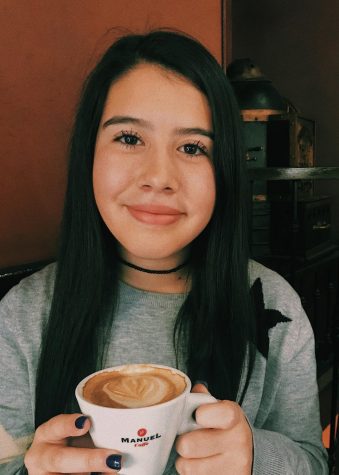 Fernanda Valle, Editor-in-Chief
Fernanda Valle is Editor in Chief for  The Vanguard news staff. Throughout her life, Fernanda has lived in countries all over the world like Nicaragua,...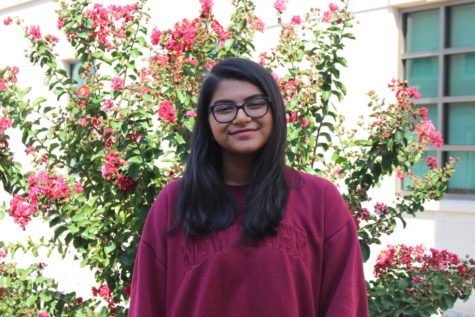 Kaushiki Roy, Editor
Kaushiki Roy is an Editor for the inaugural Lebanon Trail newspaper. Some of her hobbies include writing, photography and playing the piano. She plans...