Last One, Best One
Phones out, cameras rolling, a large crowd has gathered in the rotunda. Friends, teachers, bystanders all huddle up to see the exchanges hugs and gifts. Finally, she says yes and the sound of claps fills the air. Yet another Forthcoming proposal has been made.
Lebanon Trail's last Forthcoming spirit week will begin with Meme Monday on September 23. The following days will include: Tropical Tuesday, Western Wednesday, Trail Blazer Thursday and Feel at home Friday. 
"I am very excited about dressing up for my last week. Specifically I'm enthusiastic about Meme Monday," Senior Xochitl Castellanos said.
Forthcoming spirit week will include new additions like a community pep rally on September 23 from 6 p.m. to 8 p.m. The pep rally will model last year's Trail Blazer day with a similar setup. In addition, the event will introduce the Forthcoming court.  
"Not only will the court be announced, the freshmen, sophomore and junior winners will also be announced. Everyone should come out to support the school," Arvind Subramanian, Student Council President, said.
Some favorites from last year's week included the pep rally, pajama day and preparing for the dance. Junior Anushka Raghunathan said that her favorite part of the week was game day and the pep rally. 
Some students also have said that they wanted a few changes for the future. 
"I wish we could have a twin Tuesday or something similar for the week, but I still like the days that we have now," Raghunathan said. 
On Thursday, September 26, the Lebanon Trail football team will play the Memorial HS Warriors at the Ford Center. 
"This game will be extra special. It's our last Forthcoming game, and we will get to wear our white mums," Castellanos said. 
Ending the week, the last Forthcoming dance will be themed "the Roaring '20s" to celebrate the class of 2020. Featuring the glitz and glam of the 1920's, the dance will be held in the school cafeteria on Saturday, September 28, from 8 p.m. to 11 p.m. 
"Student council is working to decorate for the dance. We will also be handing out gift cards and other prizes throughout the night," Subramanian said. 
"This year's Forthcoming seems surreal, especially for the senior class because it seems like the years have passed by so fast," Castellanos said, "But I think every senior should go to this one. Last go, best go."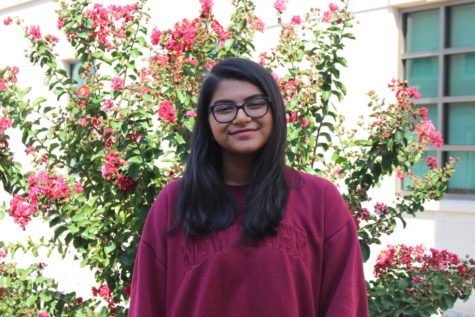 Kaushiki Roy, Editor
Kaushiki Roy is an Editor for the inaugural Lebanon Trail newspaper. Some of her hobbies include writing, photography and playing the piano. She plans...