Humans of LT – Ms. Gilmore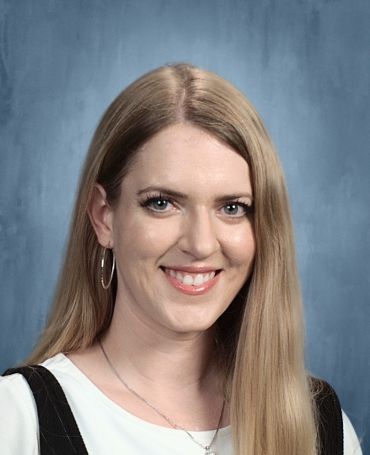 Being a teacher is never easy, especially during the pandemic times with new challenges and pressure arise everyday. However, certain teachers are still willing to work hard and strive to provide quality teaching to every kid.  
One of those teachers is Lacey Gilmore, who teaches Journalism 1, Photojournalism 1, Yearbook 1, 2, 3 and Newspaper 1, 2, 3. This will be her fourth year teaching, she said.
"I did take last year off," Gilmore said. "So, [in] a span of five years, [I spent] four years in a classroom."
According to Gilmore, inheriting her previous school's Yearbook program was her biggest achievement as a teacher. 
"The previous advisor had been spendy and the program was over $6000 in debt and in the three years I was there, we not only dug ourselves out of debt, I ended up with a surplus of about $1200 which isn't much but if you think about coming from negative 6000, it's quite something," Gilmore said. 
She has tried several career options before entering the education field.
"When I graduated from college, about two weeks later, they laid off 6000 teachers in my area, so I could not find a job." Gilmore said. "I worked as a health benefit administrator for an international company. After that I worked in finance for about six months. Then I left and did hair for four to five months. [Then] I was a technical writer and then I came to teaching and did technical writing part-time, and then I went into technical writing full time and now I'm back to teaching. So I've done a lot."
There are a lot of positive aspects to being a teacher but there is a lot of unpredictability to the job as well. 
"The hardest part of teaching is all the extra stuff they dump on us," Gilmore said. "There's all the extra paperwork that goes on, there's this lunch duty and stuff that's not actively working with children. And that's the worst part of the job."
According to Gilmore, being with students is the one thing that makes all the hard work worth it.
"It makes me sad when I hear of teachers that dislike kids because I feel like they are so bogged down by the other annoying crap that we have to do that they can't see this amazing person who has thoughts and feelings and emotions and is brilliant," Gilmore said.
Nevertheless, Gilmore also believes in the importance of promoting team effort in her classroom as she is the instructor of the yearbook which leads the student staff to organize, plan, their work for Yearbook.  
"The yearbook is a team effort in a big way," Gilmore said. "My job is to do several things; make sure we don't get sued, make sure we're able to pay bill in the end, make sure everyone who is supposed to be somewhere ends up in the right place. I arrange the calendar and make sure the photographers are there but they do a lot of work and I contact a lot of teachers to keep things flowing."
All in all, as Gilmore continues to encourage students to achieve great things in the field of multimedia, she has a lot of advice to her students. 
"My biggest advice to students is – Don't be stuck with the small things because if something doesn't get done today, there's always tomorrow." Gilmore said.