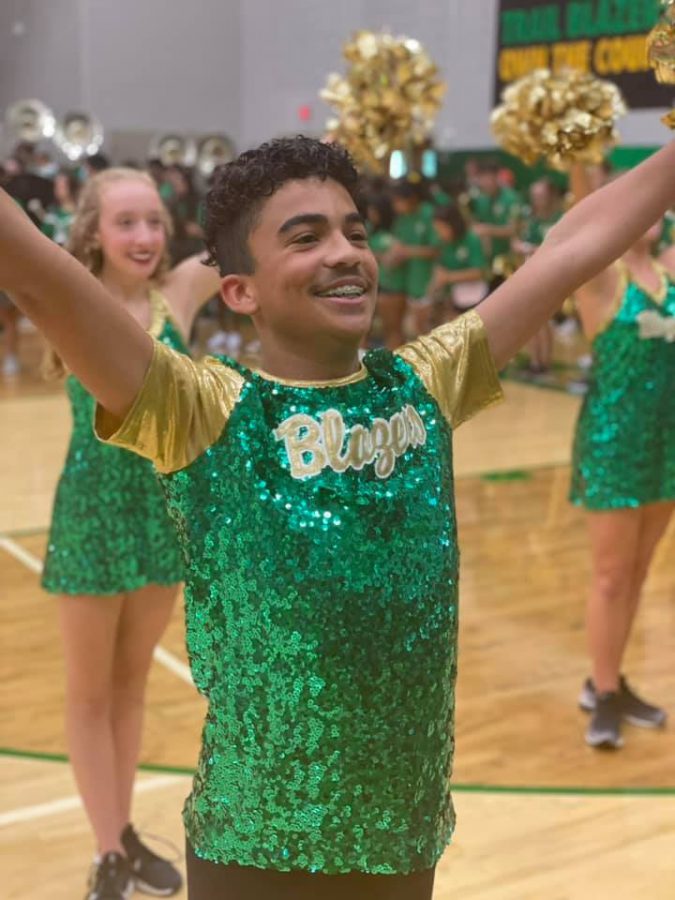 While dancing like the rest of the drill team, sophomore Jaylon Reed stands out among his teammates with his all-black outfit in contrast to the usual green shirt and black pants. 
He started dancing when he was nine and has danced at two studios, Reed said. Watching TV shows such as Dance Moms and World of Dance inspired him to pick up dancing. He looks up to dancers like Brady Farrar and Michael Dameski, he added. 
Reed is also a part of Emerald Elite, the LT drill team, where "we perform at every game and then we have the Spring Show in April… and we have contests in February and I think that's it so far," he said. 
In addition, Reed is the sophomore sergeant for Emerald Elite where he plans social events and brings the team together, he said. 
While Reed is the first and only male dancer among the 27 students on the drill team, "it's really nice actually because… I get a little bit of attention but not too much which is good because I don't want all of the attention," he said. "The girls on the team are really nice and accepting and stuff and I've never gotten any hate or anything, so it's really nice."
Dancing can be a challenge sometimes, but he strives to achieve what he wants to achieve, Reed said. He added that he hopes many students try out for drill next year as the current team has a lot of seniors. 
Reed also offered advice to students considering dance: "Just make sure that you know it's gonna be a lot of hard work… and after your first practice, you'll feel like you get it and you feel like a part of the team— that's what happened with me," he said.