Chinese Lunar New Year: A celebration of unity and hope 
As I think back to my childhood , almost all my most wonderful memories are derived from Chinese Lunar New Year, a two week celebration where families gather together and celebrate the start of a new year. 
Whether it is the joyful moment of opening the "red pocket" filled with gifts from my grandparents or eating dumplings while trying to find the "treasures" of red bean or candy inside. All of these have been engraved in my memory and none has changed. 
However, with the challenges of COVID-19, there were no community gatherings or family meetings due to social distancing. 
I feel as if the lunar new year has been left out in this year's calendar. But finally,  after the long wait, the Lunar New Year celebration started on February 15th. There were no fireworks, and no clashing sounds of glass cups with everyone saying  "Gan-Bei (cheers in Mandarin)" in unison. 
It was just me and my parents sitting around a table, while traditional Chinese New Year songs played in the background. 
As the clock ticked towards Lunar New Year day, a surprising thing happened — the notification on my phone was blowing up. 
It turns out that my friends and family members from all across the community were sending messages. 
Though it was just  a simple "Happy New Year." , I still felt a new sense of unison and community. I sense a community that is built not only in person, but in the heart of everyone apart from it. Through these messages I've seen my community united together during this challenging time, and I've seen hope of a new year with more joy and gifts.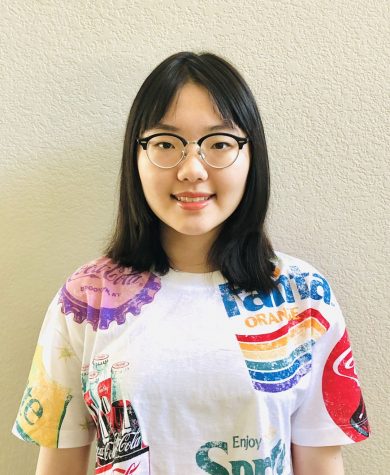 Katy Zhang, Editor
She's an artistic and creative individual who enjoys expressing herself with different forms of art such as posters, journaling and calligraphy. Growing...