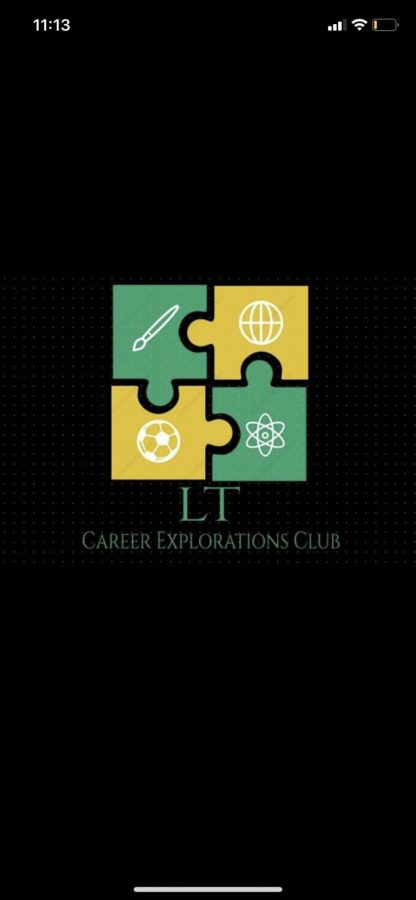 What are you going to do in the future?  Whether it is a doctor, engineer, an athlete, or even a fashion designer, students are constantly wondering about what they are going to do in the future. The questions about careers have always been a somewhat broad topic for many students ever since the beginning, but who has actually thought deeper about the topic of the future? What do these jobs do, and how does these jobs actually benefit society? Well, all of these questions are getting answered in the LT career exploration club. founded by sophomore Thrisha Yadla. 
The journey of the creation of the club all started because of Yadla's constant question about specific careers and the actions one needs to take in order to achieve these career goals such as getting one's dream job or being a leader in a particular field of profession. 
 " We were never taught about what majors lead to what careers, or what types of jobs are in the industries we want to pursue," Yadla said. "I wanted to create a space where people can go through the process of learning about new careers, and how to pursue them." 
Even though the concept of the idea seemed easy to accomplish, there have been a lot of challenges that Yadla had to go through in order to make the club plan come true. 
"While creating the club, the most challenging part was finding the officers," Yadla said. "Before I asked any person if they were interested I had to think about whether I could work with them and if they would be bringing creative ideas to the table." 
As the creation process continued, one of the leadership members, sophomore Maimun Ali, eventually became the vice president of the club because she was interested in helping people to learn more about what career path they'd like to take and how they could pursue them.
"I was interested in wanting to know everyone's motive to why they want to do that career choice, and how we could help them to achieve what they want." Ali said. 
Being vice president, Ali's job is to discuss with the club president about their meetings and creating small interactive assignments to interact with club members. 
"While working as a vice president, I knew that Thrisha is definitely a good leader," Ali said. " she is very easy to talk to and she makes good plans and discusses all of her ideas with us and makes sure we all do our work as officers."  
Aside from the work that all leaders have put in to make the club better, many are able to learn and think about their future choices of career path and help them think more about what they need to do in order to achieve their goals in the career field. 
"The officers are very dedicated and have put in a tremendous amount of work to get various speakers," Economics teacher and sponsor of the Career exploration club Mrs. Gonzales said. "The first meetings were all about what the members were interested in through polls and games so they could start networking for speakers."
As the work of the club continues, they will be hosting many meetings and researching various careers through guest speakers, and it will be a unique opportunity for students. 
"Choosing a career is something that everyone must go through," Yadla said. "and I created an  environment where people can do it together and support each other on its way."