A Different 2020 Halloween
Just like many things in life right now, Halloween will have some limits put on it.  Some people won't be handing out candy and some people won't go trick or treating.  More than anything, though, Halloween during COVID will be quite interesting.
Varsity Tennis coach Stephen Maupin, expects this year's Halloween activities to be "much smaller and low key."
"I would be concerned about large crowds or groups.  We will try to stay away from those [types of] gatherings."
Maupin says he and his family "may not be as interactive" with all the neighborhood kids.
"[I] haven't figured out the best way to hand out candy yet.  I've seen some cool ideas about candy chutes or catapults but haven't started construction yet," Maupin said.  "[It] would probably be self-serve at least."
Additionally, Maupin has a seven year old daughter in second grade who is "super excited for Halloween."
"As long as she gets to dress up and get some candy, she won't be disappointed if we only visit five houses instead of 30 houses," Maupin said.  "(In general) the kids will still enjoy it regardless.  Even if it's smaller in size or only going to a few select houses, the kids still love to dress up and eat some candy!"
While Maupin thinks that Halloween will be limited, sophomore Jackson Askier thinks that Halloween might not happen at all.
"I think that kids won't be able to really trick or treat normally because of the virus," Askier said.  "[Because] we have COVID, we might not even have [Halloween]."
Askier also believes that handing out candy this year would be too big of a risk of getting the virus, and that people won't do it.
Chemistry teacher, Mary Tsadi, usually decorates her classroom and her house for Halloween, but didn't this year due to COVID.
"Halloween is my FAVORITE (holiday) because of the decorations," Tsadi said.  "I usually go all out to decorate my classroom entry, my classroom, and my house.  But, all of that decorating creates lots of spaces for people to congregate, encourages people to gather, and provides lots of touch spaces, so I didn't decorate at all this year."
Tsadi believes that it will be a challenge to all children, as well as a challenge to the adults explaining the situation to them.  However, she thinks that just with other disappointments in life, it is "best not to dwell on what you can't do and focus on what you can."
"Maybe kids can get their own 'favorite' treats to share with their family, or have a campout, build an inside fort, decorate pumpkins, etc.," Tsadi said.  "Redirecting that sad into something that is also cool might even create a new tradition."
Also, Tsadi has her own plan on how to hand out candy this year.
"This year, [my family and I] will be taping candies to the door with a sign asking trick or treaters to take one and have a great night," Tsadi said.  "While I don't want to deprive anyone who does want to trick or treat, I also don't feel it is a good idea for me to interact with all those people."
Additionally, Tsadi thinks that people "need to be cognizant of the needs of others," this Halloween.
"Instead of going door to door, where you might be coming into contact with people with immune concerns or who are themselves sick, maybe organize a family trick or treat, or skip trick or treating and watch a spooky movie or make healthier snacks with the family," Tsadi said.  "If there was ever a time to spend more time with family, this is it!"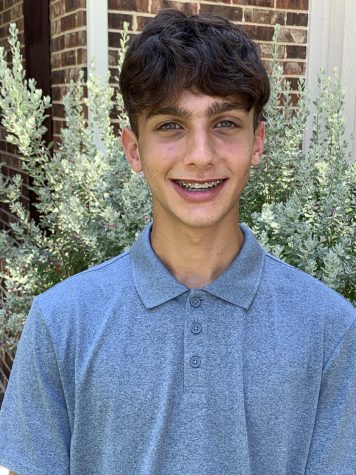 Charles Lachman, Editor
Charles Lachman is an editor for The Vanguard online news staff.  He is very passionate about news writing, and had the opportunity to work over the summer...