A spooky day for a Baseball game
On Oct. 30 Baseball will hold its first game. Costumes will be involved with the players and possibly the crowd due to the celebration of Halloween.
Baseball was going to start its season around mid-Feb. to early March but instead, the season jumped far back and was decided to start earlier. Even before the announcement, the players were working on their drills to get better and be unknowingly ready for the unexpected early game.
Some of the new incoming freshmen played baseball for 6-8 years which is a massive benefit for the chances of winning this season. 
Baseball Coach Micheal Palo said that there's been witness to some guys getting better, some being the same, and some, unfortunately, getting worse.  With players already having knowledge of the upcoming game, most of them push themselves.
"I think it's gonna be fun," freshman Joy Jadhav said. "You'll get to compete with each other like an internal game." 
While players are trying to get better at their skill, sophomore Sam Willingham said that working hard, accepting mistakes and fixing them is another way to improve.
Determination can also help in getting better. As having a determined mindset can be a good drive to do well for the upcoming season.
"I always have a desire to win," sophomore Ben Johnson said, "and I also don't want to let my team down."
The new team members are expected to do well due to the high amount of practice that they get.
"We had 13 seniors with varsity experience last year," Coach Palo said. "I thought we were a playoff team that year and I expect the same in this year."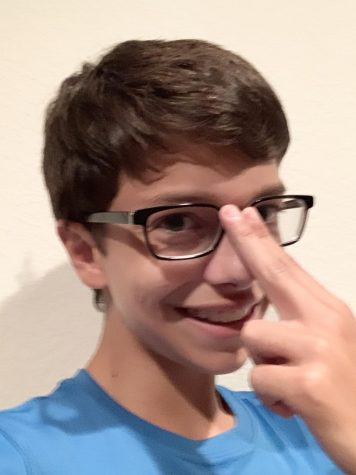 Fernando Fernandez, Contributor
Fernando, a freshman, never could figure out what he was good at because most things he liked were things he usually wasn't good at. Not really liking...