The Show Must Go on : Preparing for the Fall Show During a Pandemic
With social distancing, a lot of theatre students were wondering how this year's productions would work. After all, theatre does involve some contact, and there are usually a lot of people on stage. However, there will be a fall play this year, with some changes regarding acting and technical theatre.
This year's fall play, "All in the Timing" by David Ives, is actually a collection of short, comedic one-act plays, none of which require a very large ensemble. This will help the actors with social distancing, because there will be fewer people onstage at any time, since there is no need for a large ensemble to be onstage.
"This allows us to keep each scene separate while rehearsing and the cast separate from each other," Mr. John Davenport, technical theatre director and teacher at LTHS, said.
Another way of ensuring social distancing is that the show will not have a live audience, and the only people present in the auditorium will be the actors and crew.
"We will be live streaming the show this year," Mr. Davenport said. "The actors and crew will be present, but no audience is allowed in the auditorium while it is happening."
While this will allow the actors to maintain social distancing, the procedures for the tech crew are a little different. According to Mr. Davenport, the show will have a smaller crew, meaning there will be fewer people backstage and in the booth. 
In addition to a smaller crew, the entire company is wearing masks for rehearsal, and will be using them for the performance, according to senior and this year's artistic director Nicole Luque. The tech crew also takes certain sanitary precautions, like gloves, during rehearsals.
"We also have to wear our own gloves when handling equipment that we share so risk of contamination is lower," Luque said.
For this show, lights and sound will be working normally, since the department only uses microphones for the musical. The main changes are to the sets, according to senior Lily Sherman, who is one of the student directors for the show. 
"With the set, we have been trying to have minimum contact with the set pieces, " Sherman said. "So, the technicians have divided the stage into thirds, and three of the shows have been assigned to each section of the stage."
There are also some changes to how the actors will be rehearsing and performing. For example, there will be only one show rehearsing on stage at a time, so some of the actors may be rehearsing in the black box, or in the dance classroom, according to Sherman. 
"This also means that we can only have three shows rehearse at a time instead of all nine, so it is on the actors to do a lot of the character work at home now," she said.
Despite all of these challenges, the crew maintains the blissful attitude of "the show must go on", and will live stream the play on October 29th, 30th, and the 31st. 
"It can be hard at times and there is a lot of work that goes into putting together a show in the middle of a pandemic, " Sherman said "But being able to perform with everyone and being surrounded by people you love and doing what you love will make those obstacles completely worth tackling."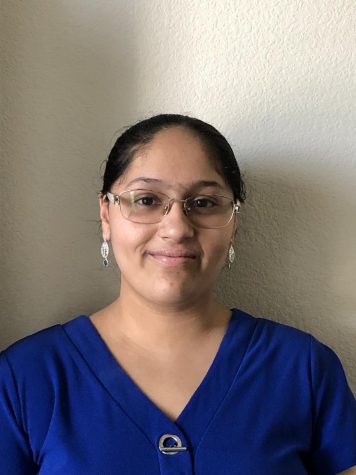 Shreya Pendse, Editor
Shreya Pendse is an editor for the LTHS Vanguard online news staff. She is a sophomore, and she is also a part of a theatre program.  In her spare time,...