How coronavirus is affecting sports at Lebanon Trail
For many high school students, sports are a big deal.  Some would describe them as really enjoyable and entertaining, and others would describe them as the most important thing ever.  However, the ability to play high school sports this year is being jeopardized by the threat of coronavirus.
For sports like tennis and golf, which are considered  safe sports by many, players feel comfortable in the situation that they're in.  Junior Varsity tennis player  Kaavya Jampana,11 says that this "is a learning experience," and that "this is all a risk, but a risk she is willing to take."
"There is definitely a risk.  I'm not too uncomfortable in this situation, and even when in-person school starts again, I think it will stay the same," Jampana said.  "Coronavirus is kind of on the side for me.  I still need to be careful, but I'm not uncomfortable."
Even though tennis is not a contact sport, there have been changes in how practices are held.  Additionally, Jampana said that she wasn't able to play much over the summer, and that affected how well she is playing and to where she wanted to be by the beginning of the school year, and her current level of playing.
"I pretty much had a two month layover.  I didn't make any improvements, and it felt like I had to start over," Jampana said.  "Practices are different in that we have less time, more practice, and there is no goofing off.  I'm not even talking to my friends that much during practice because they're so serious now."
The tennis team, along with other sports, has also taken several precautions to keep the players safe.
"We have to make sure that we wear our masks, especially when we're off the court, and make sure that we're keeping distance," Jampana said.
For soccer player and cross-country runner Zander Clark said that things have been "pretty much the same" for soccer, and "very different" for cross-country."  The sophomore said that with regards to soccer, he feels "completely comfortable because he knows everyone who's out there, and how safe and what precautions have been taken."
"Things haven't really changed that much.  We have to sanitize our hands and the workstations and stay six feet apart," Clark said.  "Other than that, pretty much everything is still the same, just as if it was last year."
Cross-country, however, has undergone many changes, including not holding any summer workouts, and now only having a Varsity team.
"I have a lot of mixed feelings about [cross-country].  I've benefited in some ways, and have suffered in some ways," Clark said.  "There will be fewer teams at the meets, and we have more people on Varsity this year (with no JV team), so it might boost our rankings.  I think I would have really benefited from the summer workouts, but now I'm kind of out of shape.  I'm really looking forward to this year, though, and how it plays out."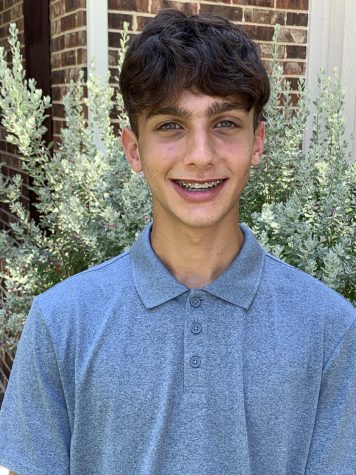 Charles Lachman, Editor
Charles Lachman is an editor for The Vanguard online news staff.  He is very passionate about news writing, and had the opportunity to work over the summer...