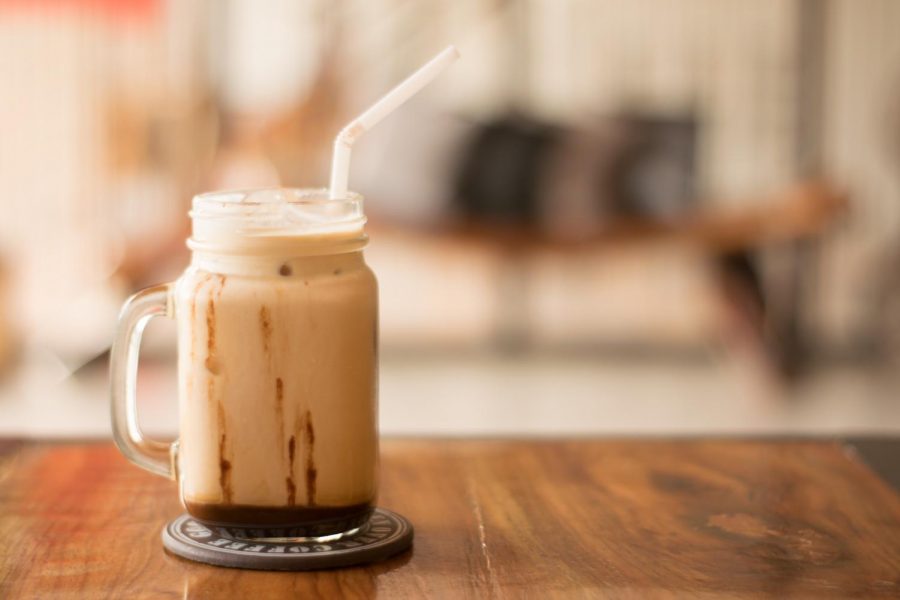 While the government promotes social distancing – a precaution taken to avoid the spread of germs – many find it hard to sit around at home and do nothing all day. Reading, writing and cooking all seem bland as the quarantine stretches on. 
But, with this innovative and delicious new recipe, social distancing may just become more tolerable. 
Dalgona coffee, a South Korean innovation, is a creamy latte with whipped coffee on top. The concept started gaining attention on the internet after teens tried to create it on TikTok. 
The beverage is especially famous for its easy process. Milk, instant coffee grounds, sugar and water are all you need to make this coffee. 
Here is the full recipe: 
In a medium sized bowl, combine two tablespoons of sugar, two tablespoons of instant coffee and two tablespoons of hot water. Begin whisking the mixture with either a manual or electric whisk until it has become light and foamy. 
Pour ice cubes and milk (of your choice) into a glass and scoop some of the foam on top of the milk. 
Stir it into the milk and enjoy. 
"I tried the recipe at home and it took literally 10 minutes. It was delicious and now I make it all the time," Senior Kylie Mannan said.