Blazers Pave Their Paths
The Independent Study and Mentorship (ISM) program in Frisco ISD held a research showcase  on January 15 for all the students in the program to demonstrate their semester projects, and show families, friends, and more about the careers they chose to explore.
ISM is a program that allows for students to choose a career they are interested in, and find a mentorship so they are able to have first hand experience, and be able to potentially decide a path for themselves after high school.  
One student at Lebanon Trail HS, senior Tanay Rishi, is apart of the ISM program, and chose venture capital and entrepreneurial development as the field he wished to focus on for ISM. 
"My favorite part of ISM is having a chance to explore a career in the real world, whether it be through interviews with professionals or applying research into creating an original product," Rishi said. 
For ISM, each student needed to prepare a semester project and showcase it at the Research Showcase, and Rishi said that it was a great opportunity to show everybody all the work he has put in so far. 
"I prepared for the showcase by creating a display board that illustrated my path to my original work product clearly,"Rishi said. " I really enjoyed the showcase and liked the way it turned out. I was not nervous going in as I was confident in what I had done throughout the year."
While Rishi showed his business oriented research,  there were still various other careers that were showed that Thursday night.
Take fellow LTHS  junior Namratha Thrikutam, for example. Thrikutam chose the path of architectural design, and said she is glad ISM is able to help her see what it's like. 
"I've been able to have real world experience and a connection with a career that I am looking forward to pursuing," Thrikutam said. "Having mentor visits and the prospect of creating a really cool final project makes ISM a lot of fun."
For Thrikutam, the showcase was able to highlight all the work she has done so far in the first semester of the program, and she said being able to present her hard work was one of the best parts. 
"I was nervous right before the showcase, but then I realized that everyone coming was here to support the ISM students, so I relaxed and just enjoyed it," Thrikutam said. "I had an amazing time talking to so many people and seeing my friends support me."
Similarly, junior Hayley Vo, who chose fashion design and marketing for her career, said she has enjoyed ISM and is grateful to be able to have this type of experience in high school. 
"Even though it's a bit hard to find reliable sources when researching and analyzing them to such a deep extent, its amazing to gain knowledge from different professionals and see what I could potentially do in the future," Vo said. 
For her, Vo said that ISM is all about finding something you're passionate about, and having fun while doing it. The showcase, she said, was able to display her excitement about fashion, and to do it in front of her family and peers made her feel more secure about her choice in career. 
Overall, the ISM showcase seemed to be a great success for the students involved and to those who came and visited.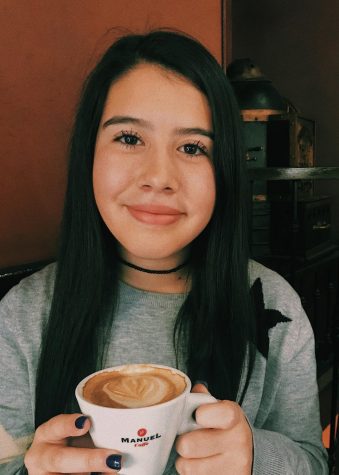 Fernanda Valle, Editor-in-Chief
Fernanda Valle is Editor in Chief for  The Vanguard news staff. Throughout her life, Fernanda has lived in countries all over the world like Nicaragua,...