Got Served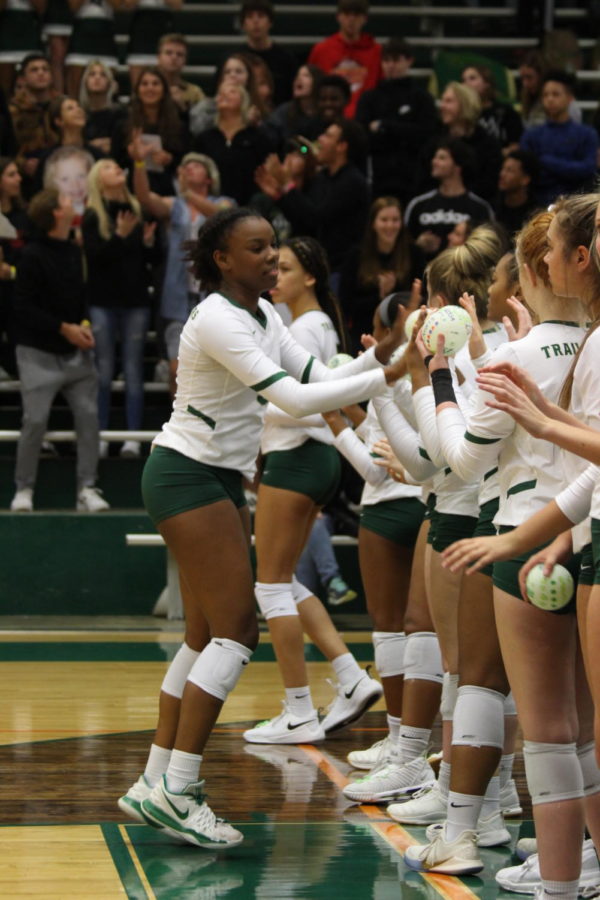 LT varsity volleyball placed 3rd in the district and qualified to go on to the playoffs. 
On Monday, November 4, volleyball won 3-1 at their first playoff game this year against Allen HS and won their second playoff game against Woodrow Wilson HS 3-0. They will go on to play against Highland Park on Tuesday, November 12 at Berkiner HS in Richardson.
Junior Kat Smith, varsity volleyball player, said that she cannot wait for playoffs. 
"I am excited to see how far we can go because we are all motivated to do our best," Smith said. 
Smith said that she is excited to play with the seniors one last time and be able to experience it with them before they graduate.