A School Filled with Blazers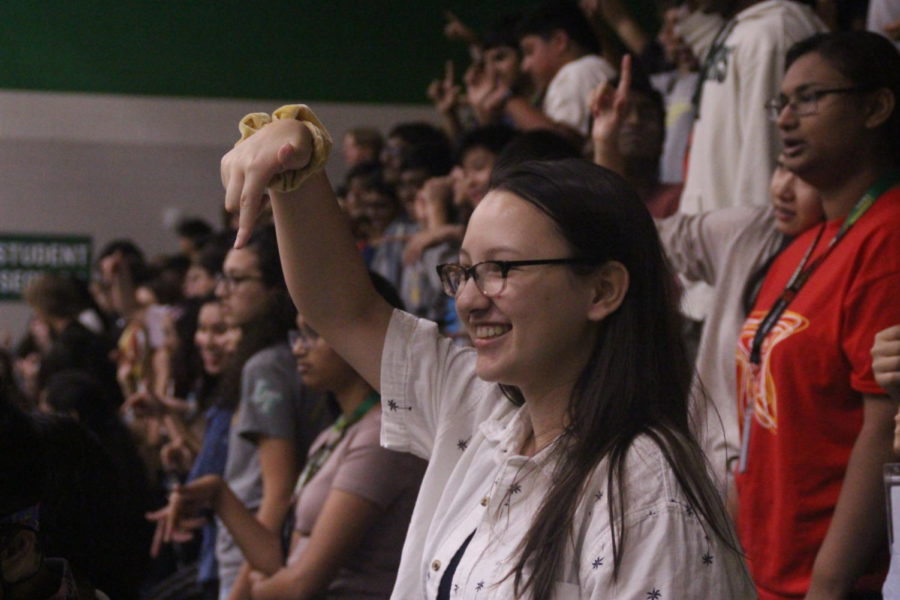 In 2016, Lebanon Trail High School opened its doors to welcome the graduating class of 2020. Starting off small, Lebanon Trail began with around 520 freshman its first year. Now, the school has over 1800 students enrolled in 2019. 
It's the first year for Lebanon Trail to experience having all four classes, and Valerie Law, an English and AP Research teacher, said that she is amazed at the growth Lebanon Trail has had since the school first opened in 2016. 
"We really created a community around developing a world-class institution," Law said. "We have such a strong foundation at Lebanon and I enjoy seeing the differences and personalities of each of the grade levels."
Mrs. Law said that her students matured as the four years passed by, but as a teacher, she learned more about herself. Being one of the first teachers at Lebanon Trail, Law said she has experienced the most growth as an educator in a brand new high school, and her greatest learning has come from seeing how her actions have affected the entire school. 
Likewise, Jacqueline Smith, a counselor who's been with the school since 2015, believes Lebanon Trail has succeeded in creating a welcoming environment for upcoming students. 
 "In other high schools you could just blend in and not be seen, but here it's a different experience because we want to give everyone a chance to do everything," Mrs. Smith said.
 Mrs. Smith is excited for new students, but at the same time, sad to see the seniors she saw grow up graduate next year on Saturday, May 30.
 "Everything we do now is based on what the seniors did as freshmen, and I get teary eyed to realize that they're seniors now," Mrs. Smith said. "It doesn't seem that four years have passed; they shouldn't be this old yet."
Arvind Subramanian, a senior and Student Council President, is a part of the first graduating class of Lebanon Trail.
Being the first grade level to go to Lebanon, he will "never forget designing the key elements that make up the school pride and the opportunities to develop close connections with the administrators and teachers," Arvind said. 
Despite not having the typical high school experience, the class of 2020 "gained more from being a new school," Arvind said. 
He is glad they set an example "by starting new clubs, implementing school traditions, and ultimately blazing a trail for others to follow."