UIL Theatrics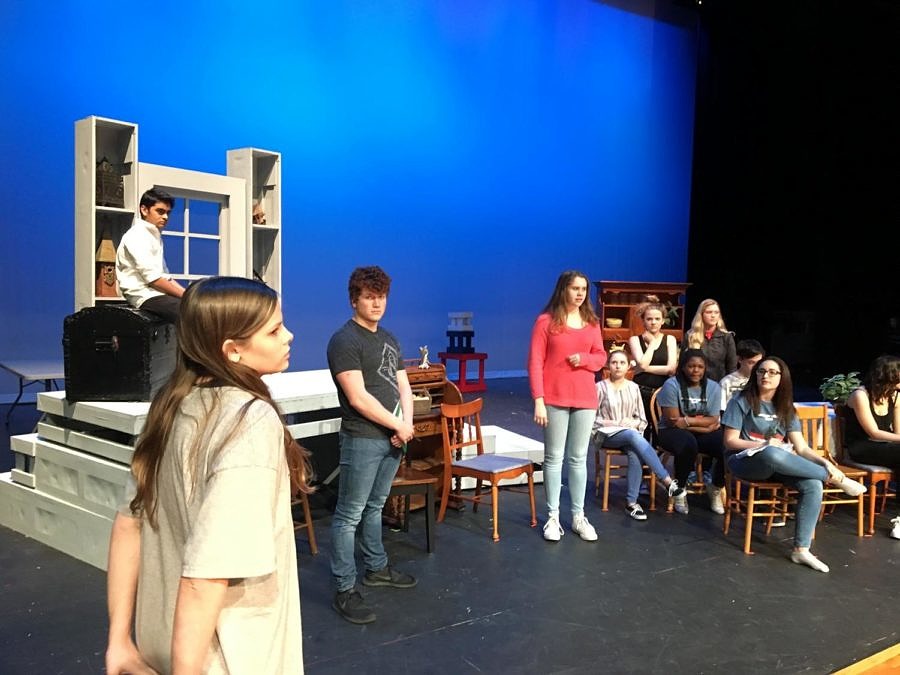 LTHS Theatre will be competing in UIL with their one act play "The Book of Everything" on March 3rd.  The public performance will be on February 28th at Lebanon Trail, containing both the main cast and the understudy cast, and the competition is in Decatur, Texas.
The cast includes Olivia Hankins as Thomas Klopper, Mia Wilson as Margot Klopper, Tallisa Wooten as Eliza, Macy Butler as Mother, Ian Salmon as Father, Katherine Wardell as Mrs. Van Amersfoot, Kathryn Clark as Auntie Pie, Sai Mangipudi as Jesus, and an ensemble consisting of Lily Sherman, Arielle Klein, Rae Morrison, Shea Barnes, Alyssa Young, Parker Williams, and AJ Jackson.
The understudies are Zachary Widner as Jesus, Brandon Thomas as Thomas, Peyton Carlisle as Eliza, and Amelia Mahan as Margo.
The tech crew is made up of Frank Ingalls, Abigail Love, Mikayla Chua, Audrey Burke, and Maya Goldberg.
"The Book of Everything" is about Thomas Klopper, a boy who sees many things like a hailstorm of frogs, but also the unhappiness in his family after the war. He writes everything down in his journal, his 'book of everything'.
Lebanon Trail's Theatre will aim for a 1, the best rating out of 5.